The Association for United Midwives of the Pacific (ASOPARUPA) has more than 200 midwives in its headquarters in Buenaventura, Colombia and more than 2,000 throughout the country. They meet weekly on Saturdays to discuss the affairs of the Association. This is more than a formal meeting. It is gathering of friends that use these Saturdays as a forum to talk about their problems, tell stories of past births, and have a good time with their colleagues.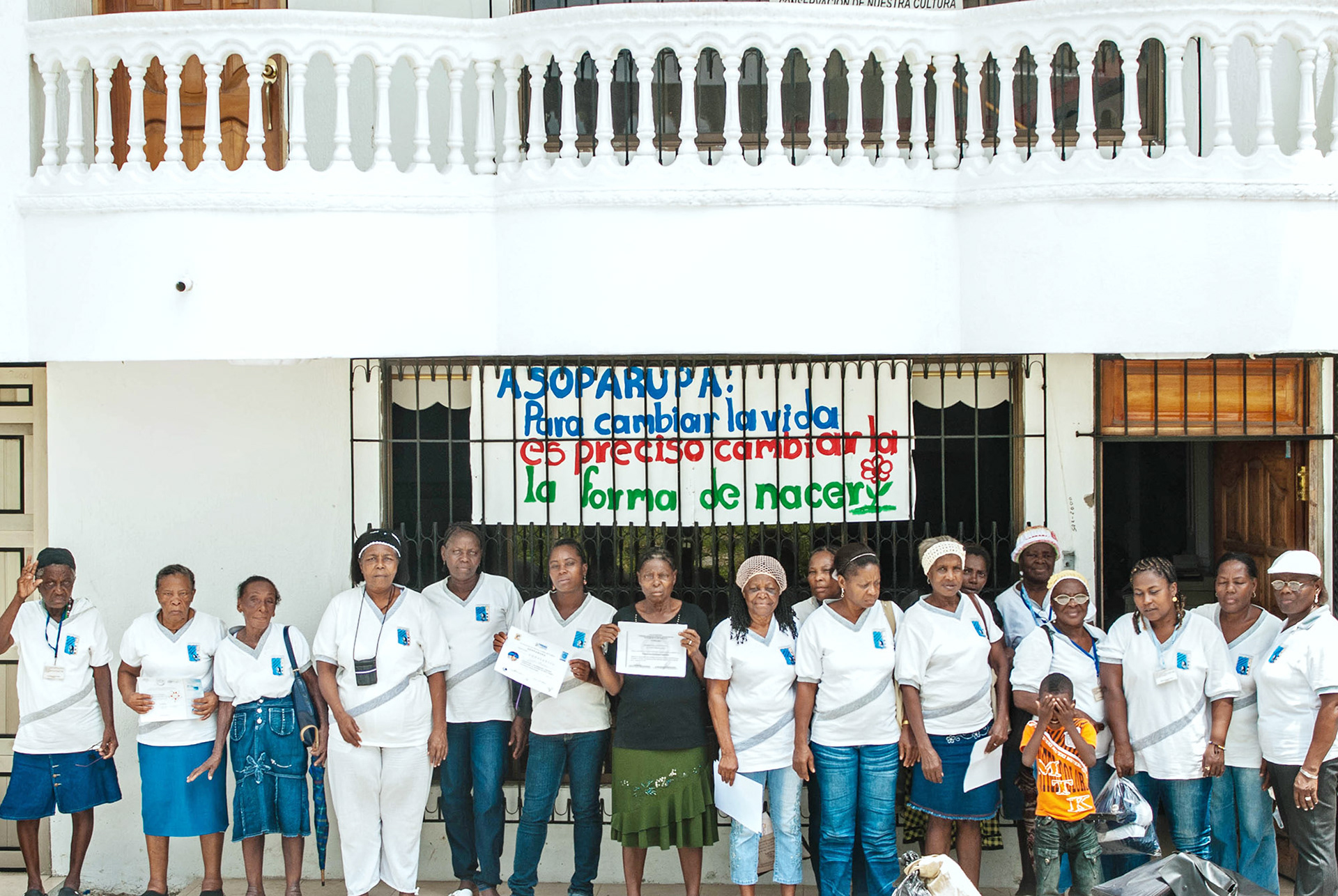 ASOPARUPA is committed to the conservation of the cultural and ancestral heritage of Pacific Colombia and works to protects the wealth of knowledge held by the midwives of the country.
It calls for the unification and organization of all the midwives in Colombia. Growing the group is necessary to achieve the ultimate unity and recognition these midwives work for, making sure a trade as important as midwifery if not forgotten. 
Many of the midwives of ASOPARUPA never had the opportunity to go to school, to learn how to read and write, or to do basic mathematics. ASOPARUPA provides them with teachers to help them with their literacy.
In this way, ASOPARUPA does not only allow the midwives to help others, but allows them to help themselves as well.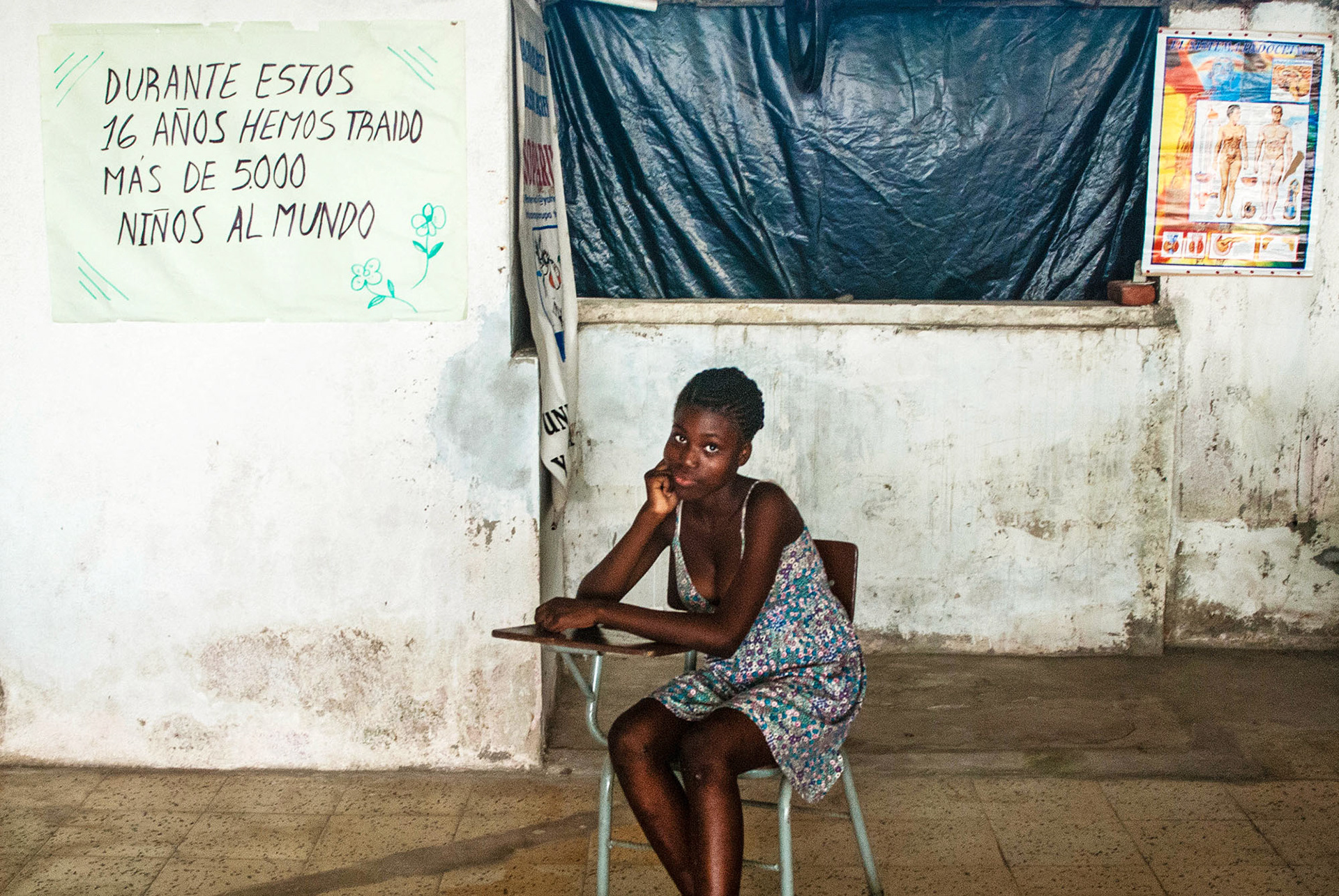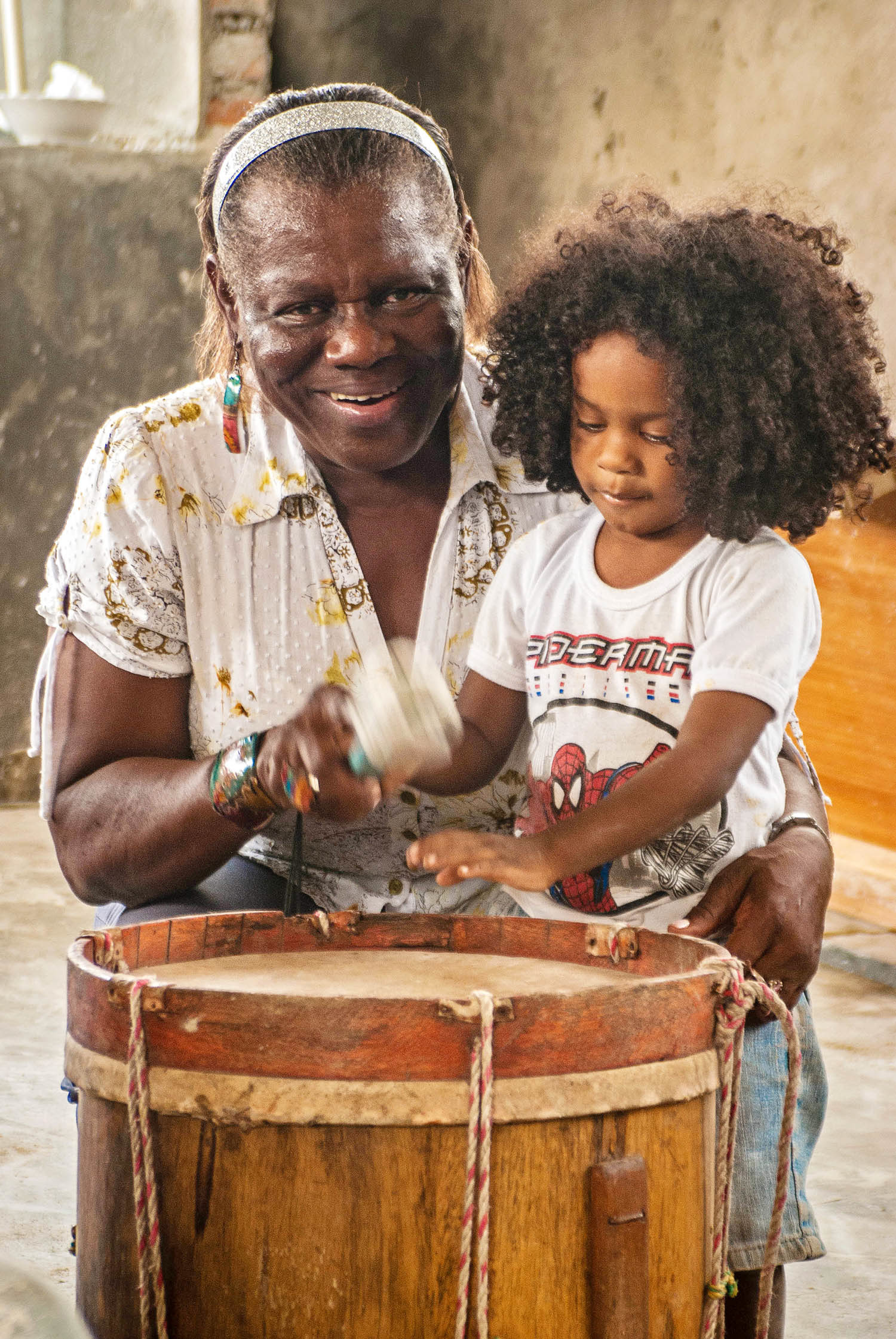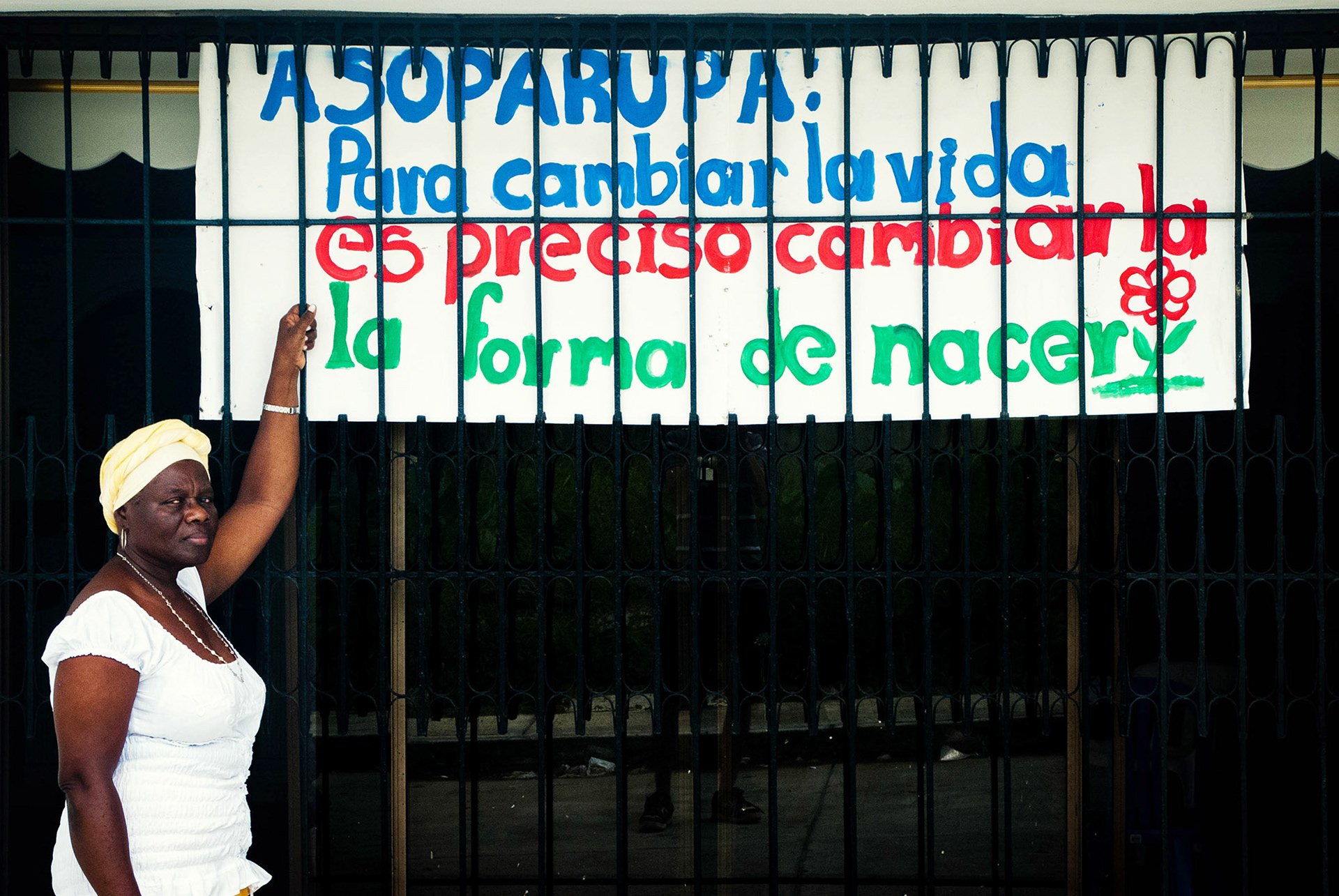 Rosmilda Quiñones is the president and founder of ASOPARUPA. Prior to being a midwife, an occupation she has held for 23 years, she was a dressmaker and a nursing student.
A friend of Rosmilda who was a midwife suggested she become one as well. Rosmilda refused because she did not believe she was qualified for it. One day, that same friend called to ask her for a favor, and without a question Rosmilda arrived at her friend's home. When she arrived, she was surprised to see that her friend was with a pregnant woman in labor. Her friend told her that the baby was about to be born and asked if Rosmilda could do her the favor of looking after the mother.
Rosmilda thanks her friend because if it was not for her, she would have never become a midwife. She has now lost count of the number of children she has helped bring into this world. She has traveled the world training, learning, and teaching midwifery. She has become a necessary facet of midwifery in Colombia by uniting and helping midwives throughout the country.
She is an important woman for Buenaventura, for the entire population of Pacific Colombia, and for the women in rural zones with children on the way. She also serves an important and necessary role in the quality of life for the midwives of Colombia. She herself encapsulates the meaning of the word midwife.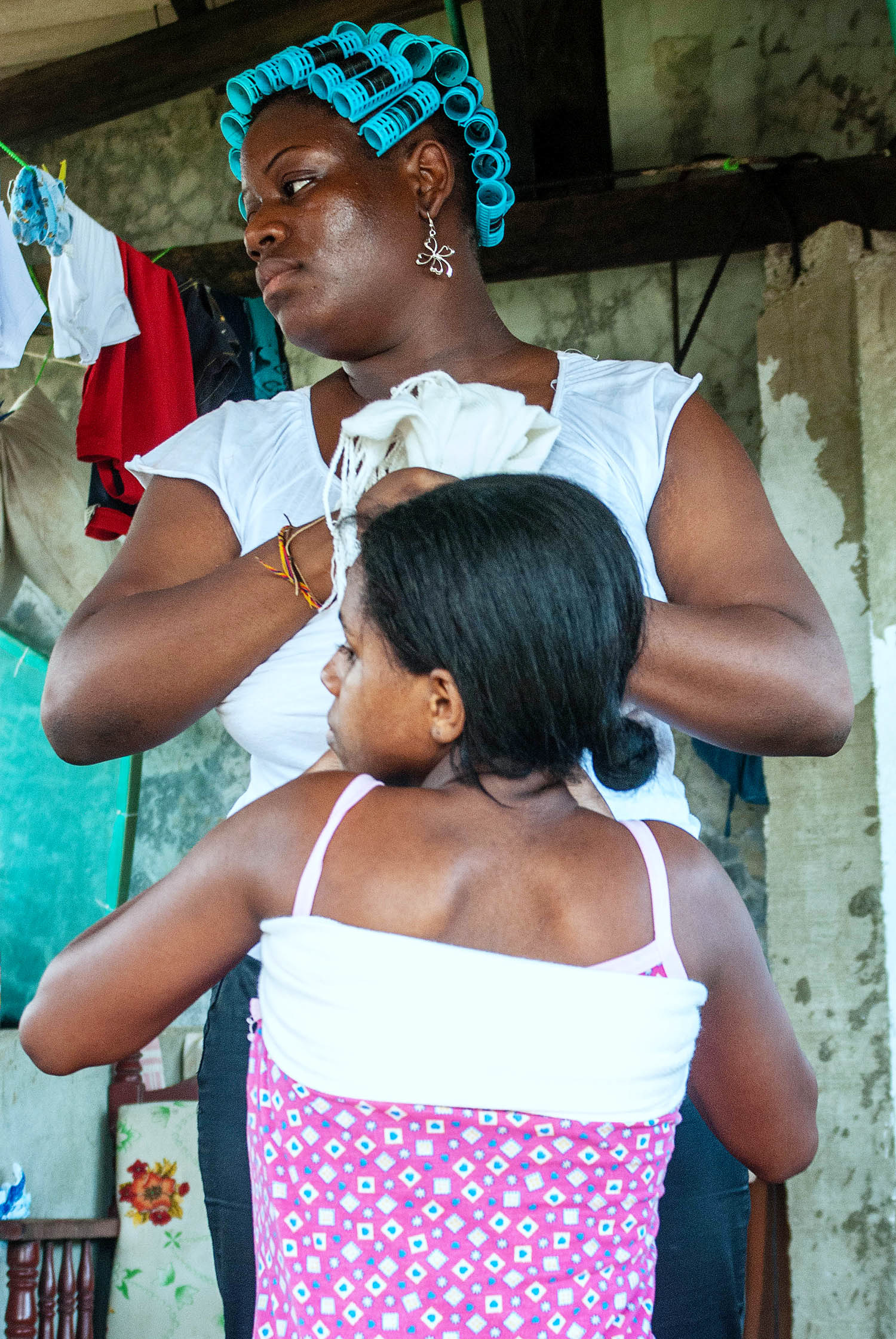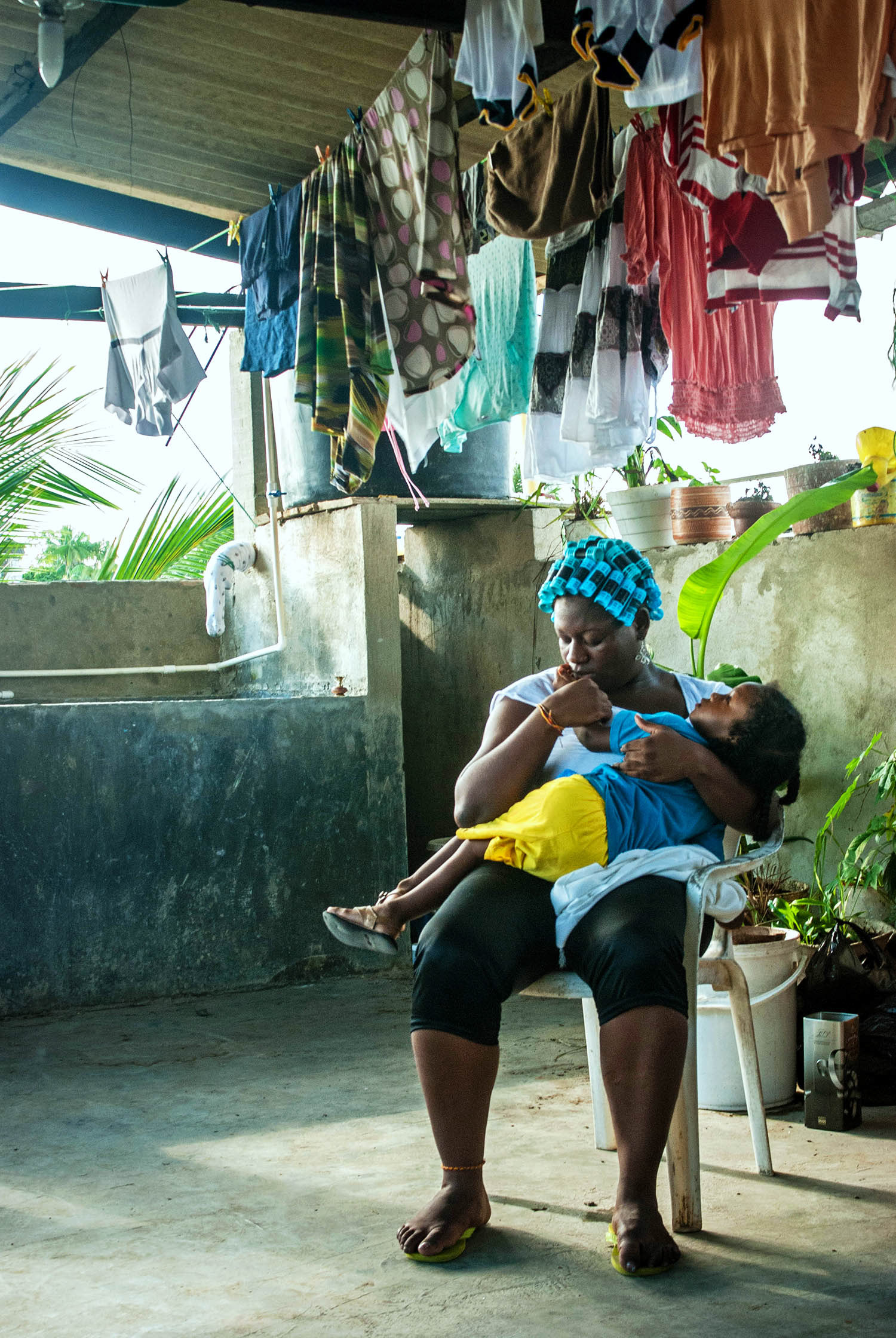 Liceth Quiñones is young, but her wealth of wisdom hides her youthfulness. Her way of speaking and expressing herself shows her gratitude, respect, and value for life. She is very proud of her culture, her family, and of Buenaventura and its traditions. She works with her mother Rosmilda in the conservation of these traditions. 
Liceth has studied in many different countries and has interned with midwives all over the world. She learned to perform deliveries when she was a little girl, thanks to her mother. She has assisted in deliveries in places like the United States, Brazil, and Mexico, where she also studied to be a nurse's assistant.
In 1991, when Liceth was 3 years old, her mother founded ASOPARUPA. When she was 6 years old, Liceth started helping her mother perform deliveries. At 13, she was already an expert. She says she learned by practicing, attending the Association reunions, helping her mother, and helping other midwives.
On top of being a midwife, Liceth learned alternative medicine in all of the different countries she visited. She created the Madre Luna Foundation which helps many mothers and patients. Here, she puts into practice everything she learned when she studied nursing.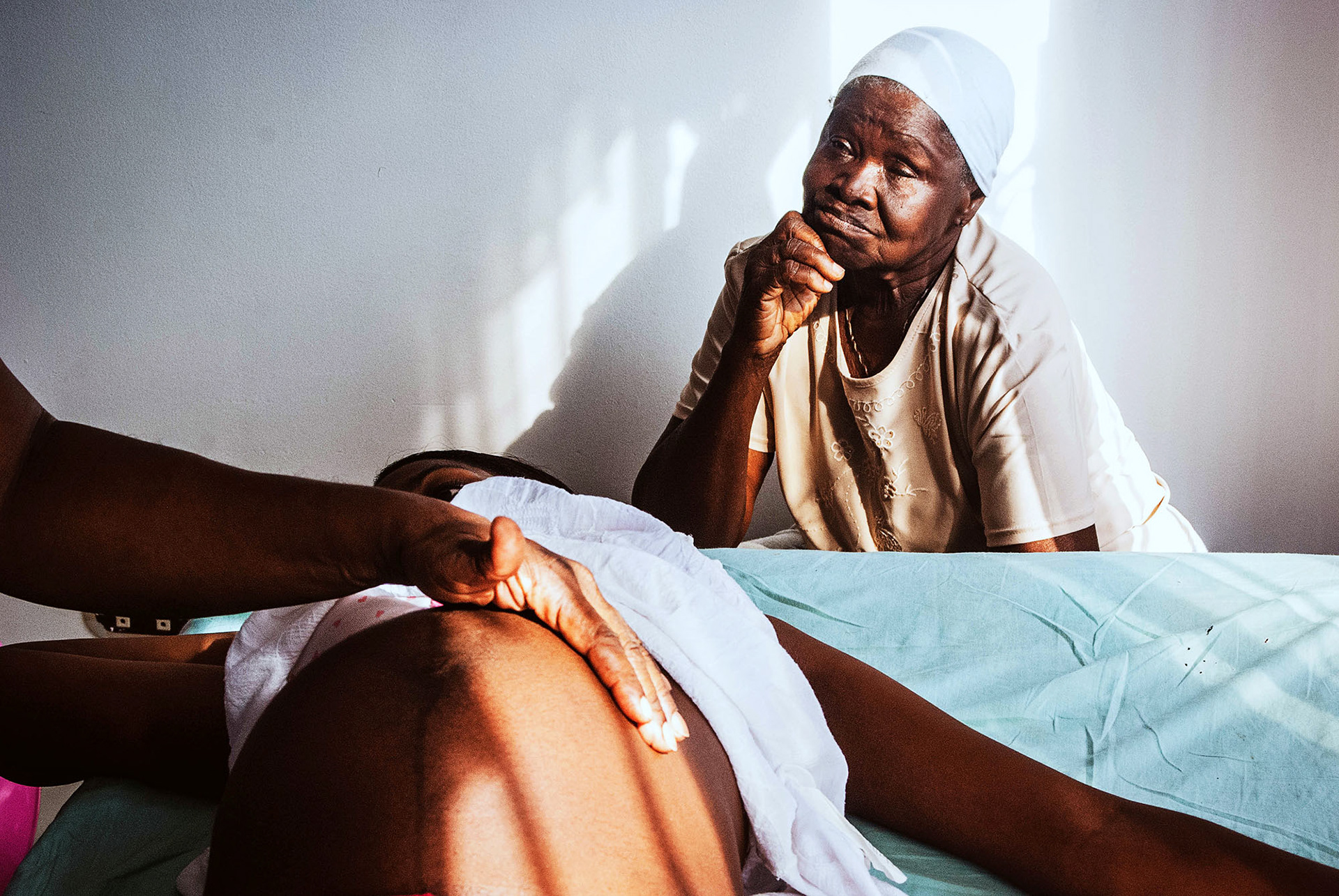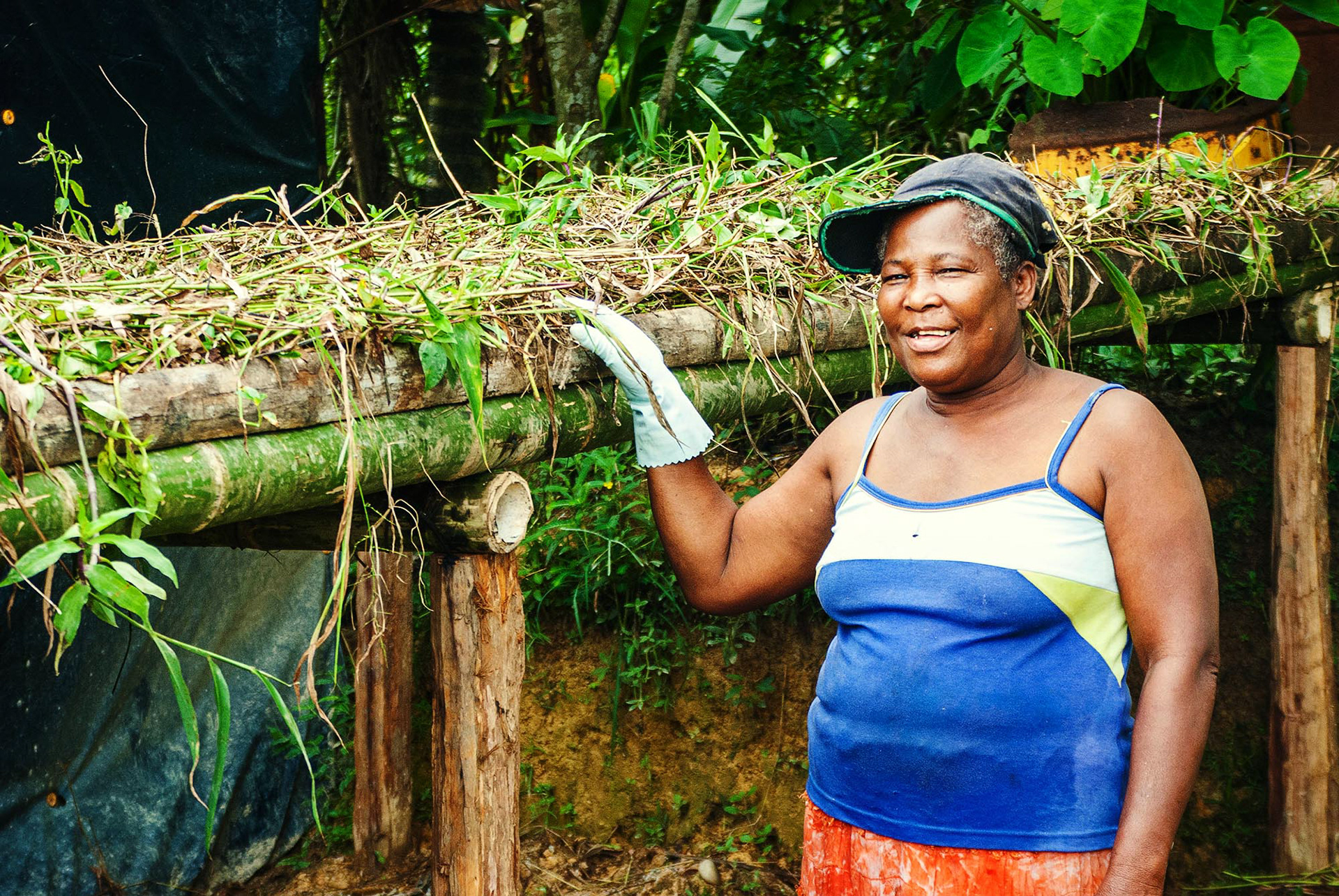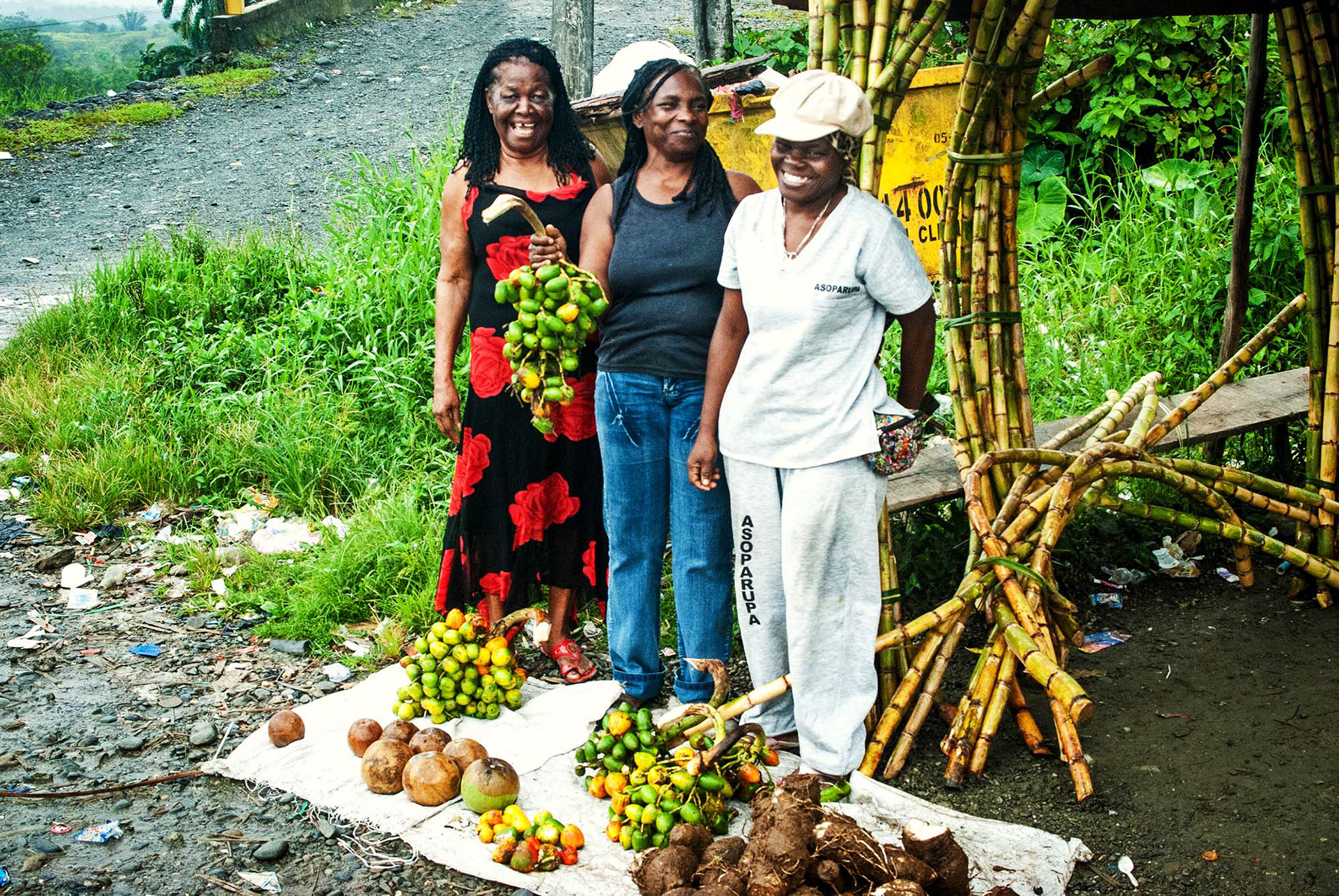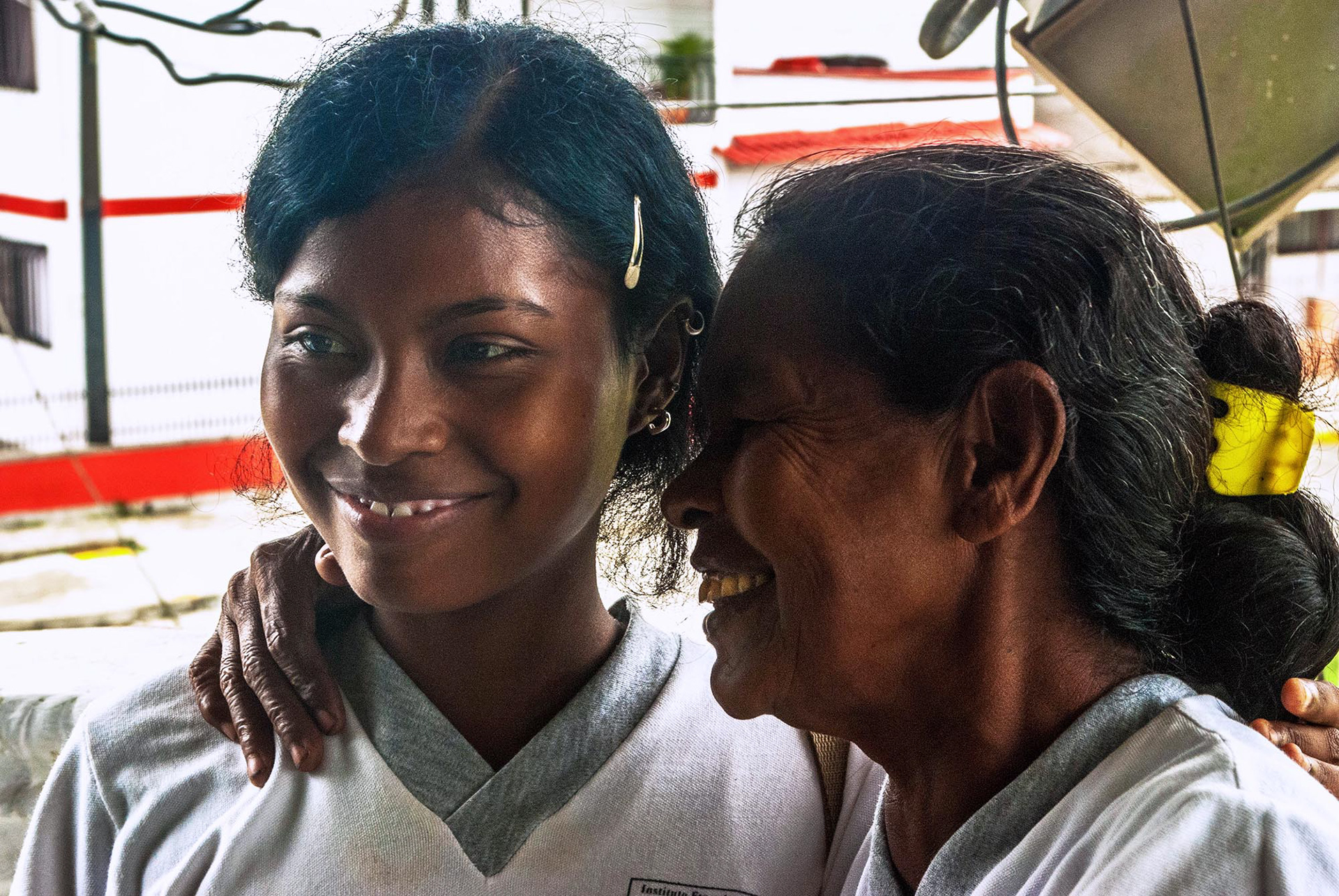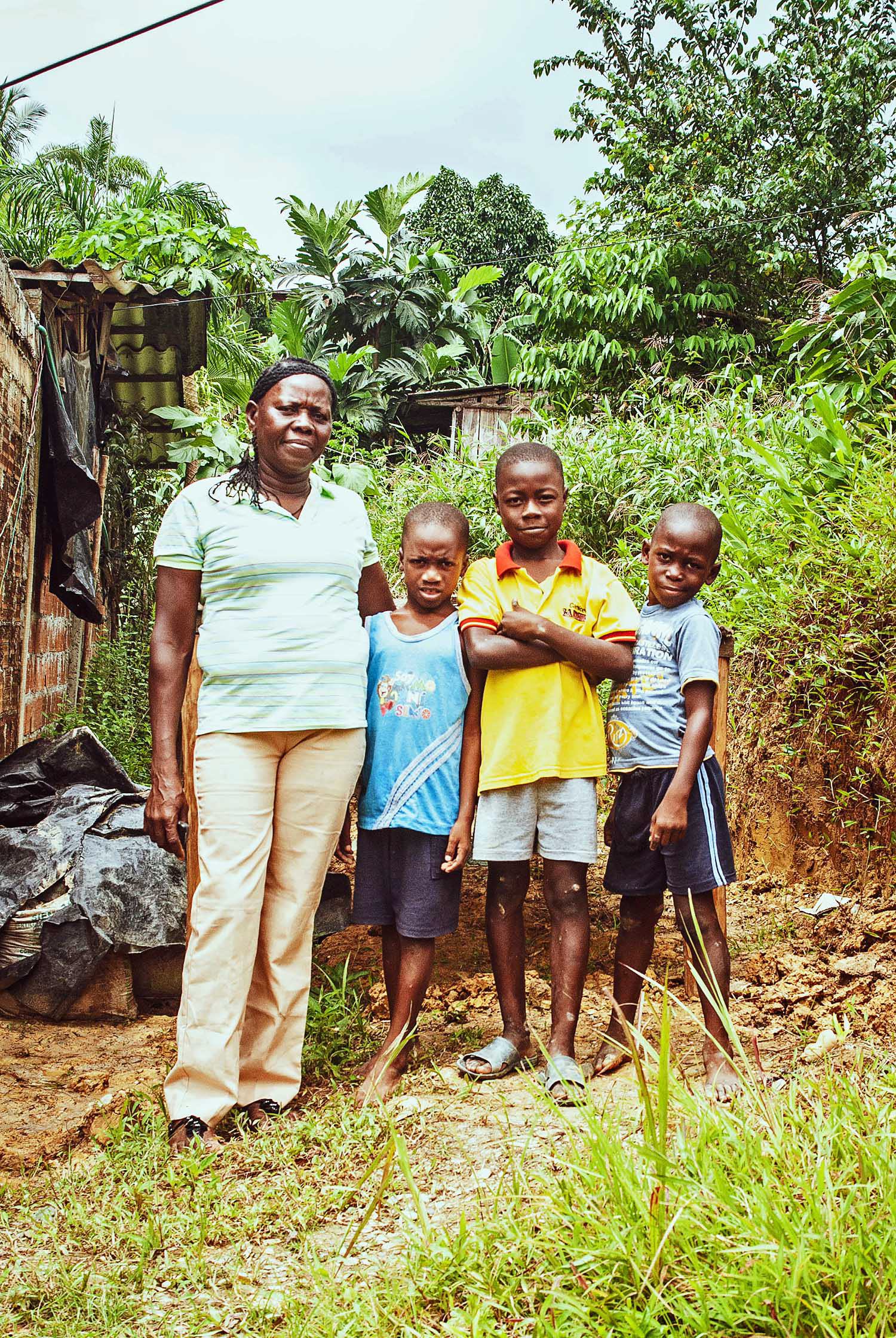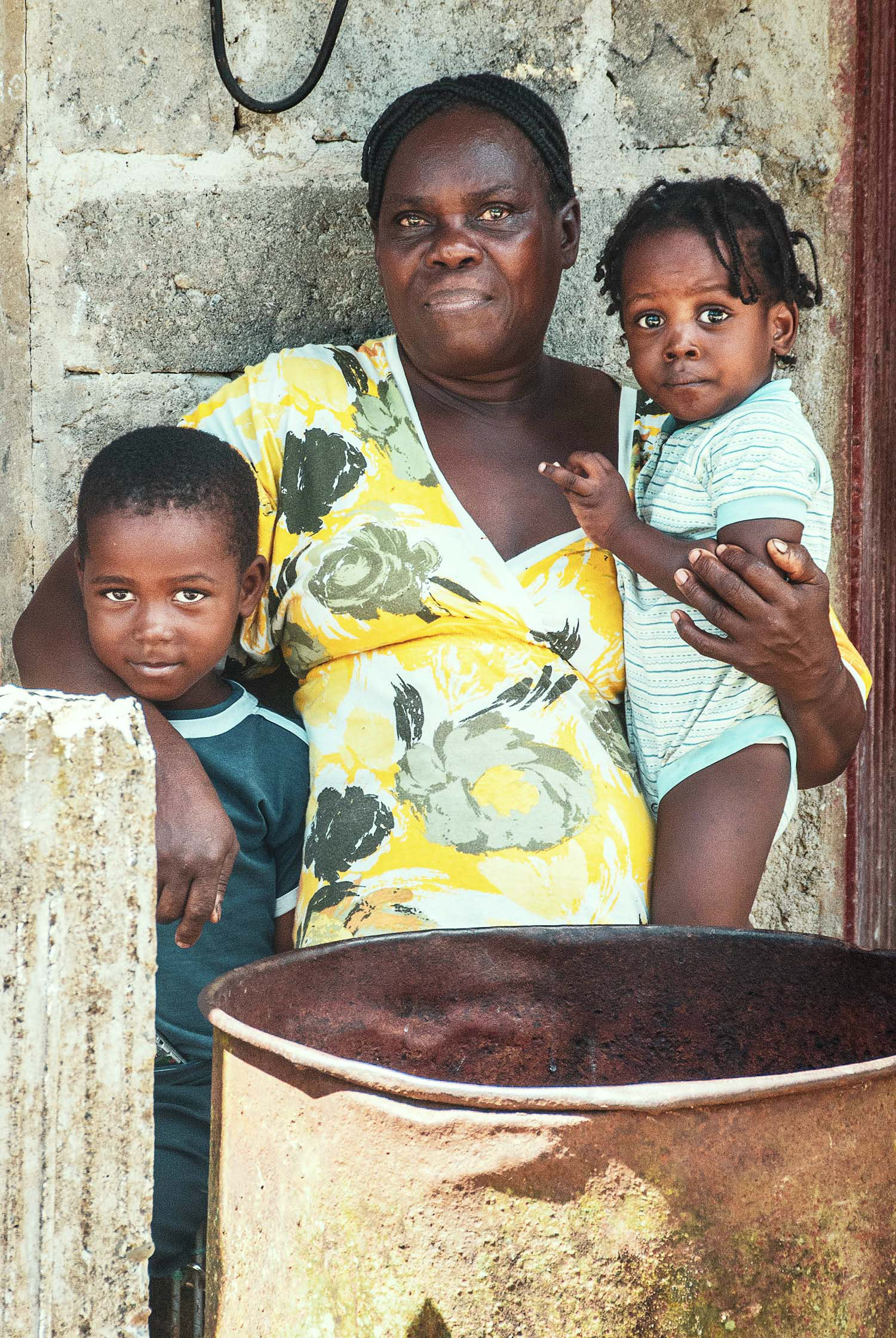 Orfelina Cárdenas, a 73-year-old midwife, lives in the Forest Municipal District of Buenaventura. All of her children live in Spain but she stays in Buenaventura and lives alone to continue her work as a midwife.
Orfelina learned to deliver babies with her grandmother, who was also a midwife, in Chocó. She has now herself dedicated a total of 35 years to being a midwife. She says that although being a midwife does not necessarily pay well, she does not do it for the money. She does it for love, to grow in wisdom, and for the friendships she has created during her work.
She has never turned away an opportunity to perform a delivery, and has done so many times without being paid. This is one of the reasons Ofrelina supports and believes in ASOPARUPA.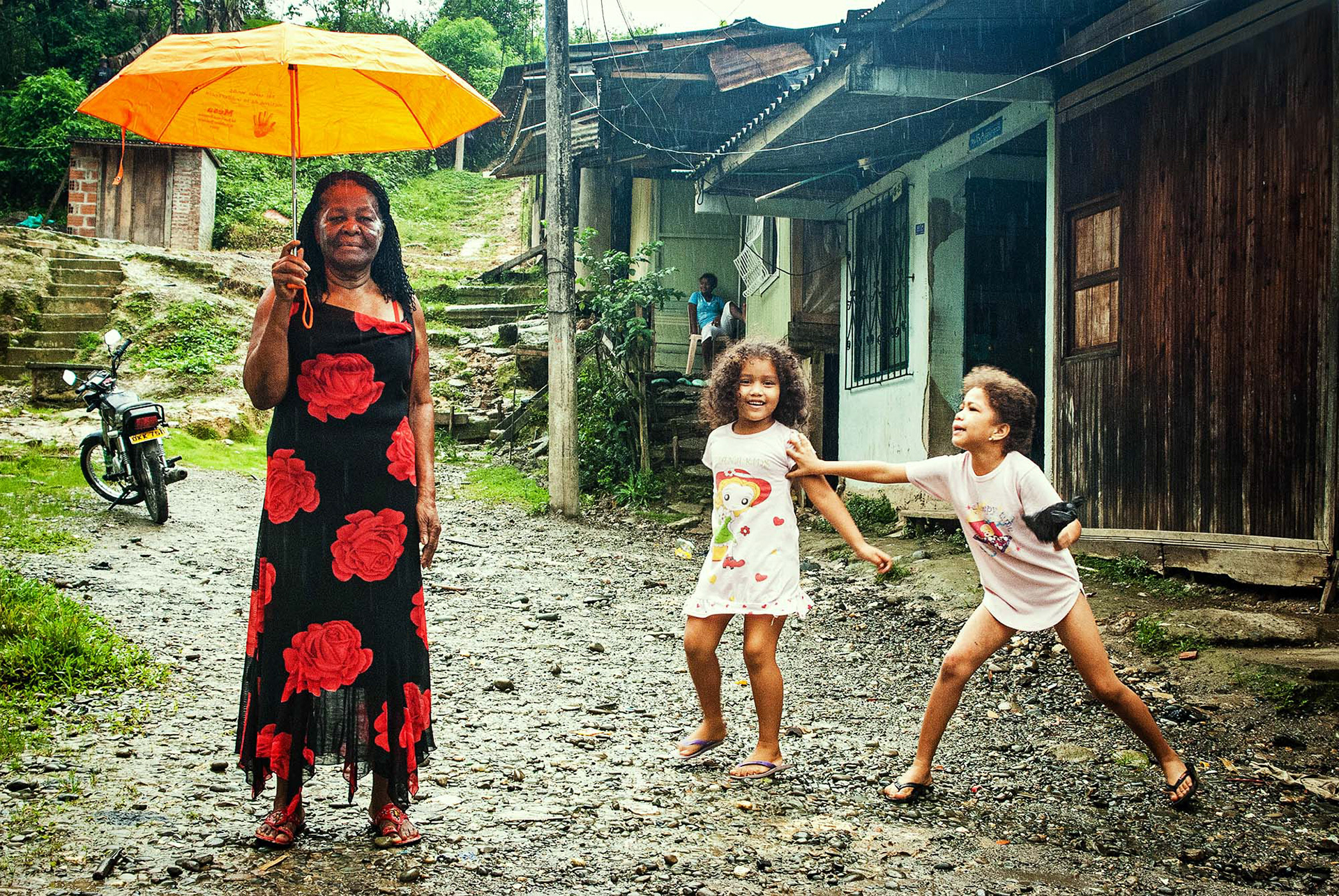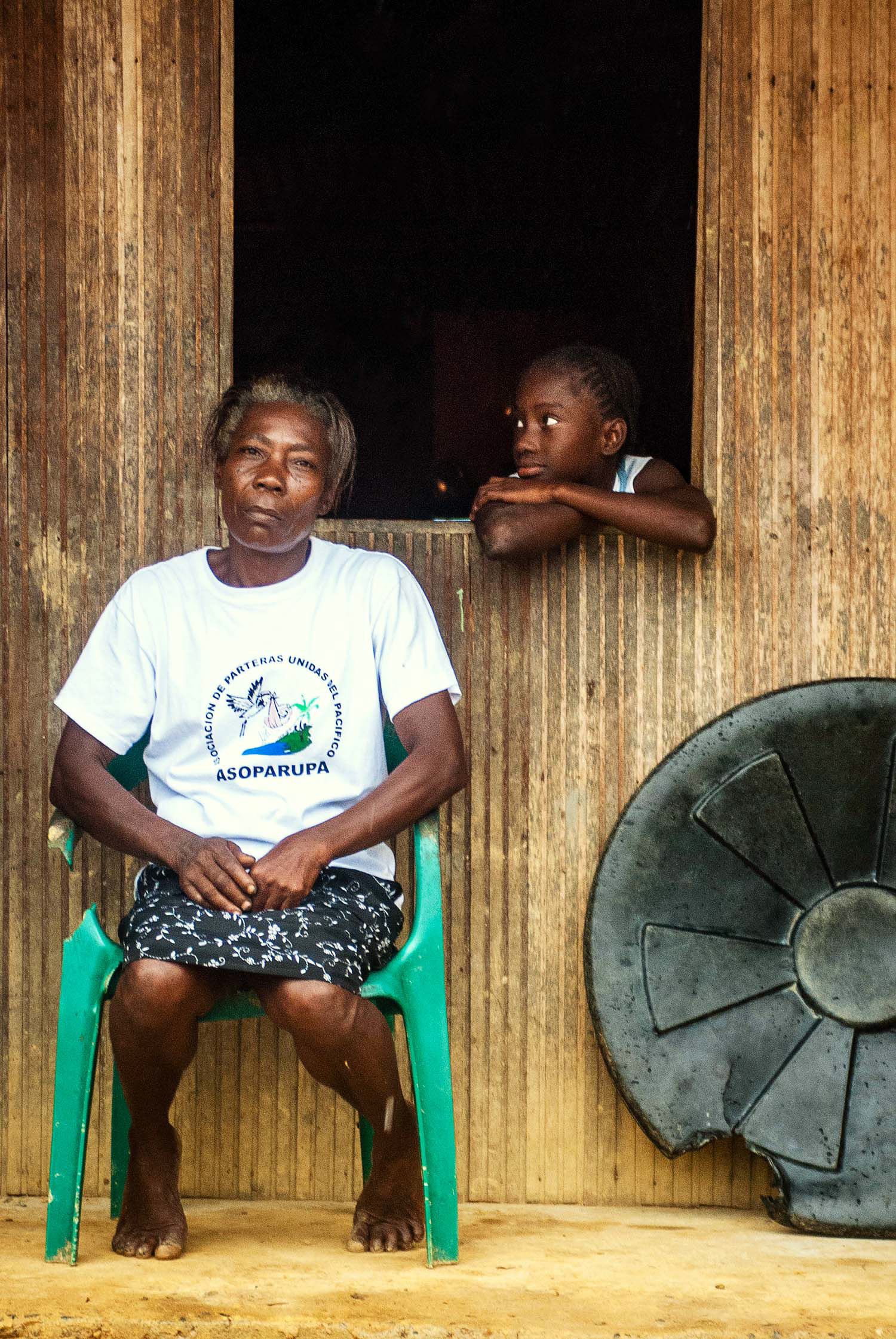 Feliciana Renteria is 52 years old and was displaced from Rio Chicaya. She has been a midwife for 16 years. The first delivery she performed was her very own, her first son, and has since then delivered all of her children herself.
She now performs deliveries where the government has located displaced populations in what they call the "Island of Peace." She says she has delivered more than 40 babies on the Island who all survived and are all now her neighbors. Feliciana says that on several occasions she has had to leave her home and travel long distances to perform deliveries and save a child's life.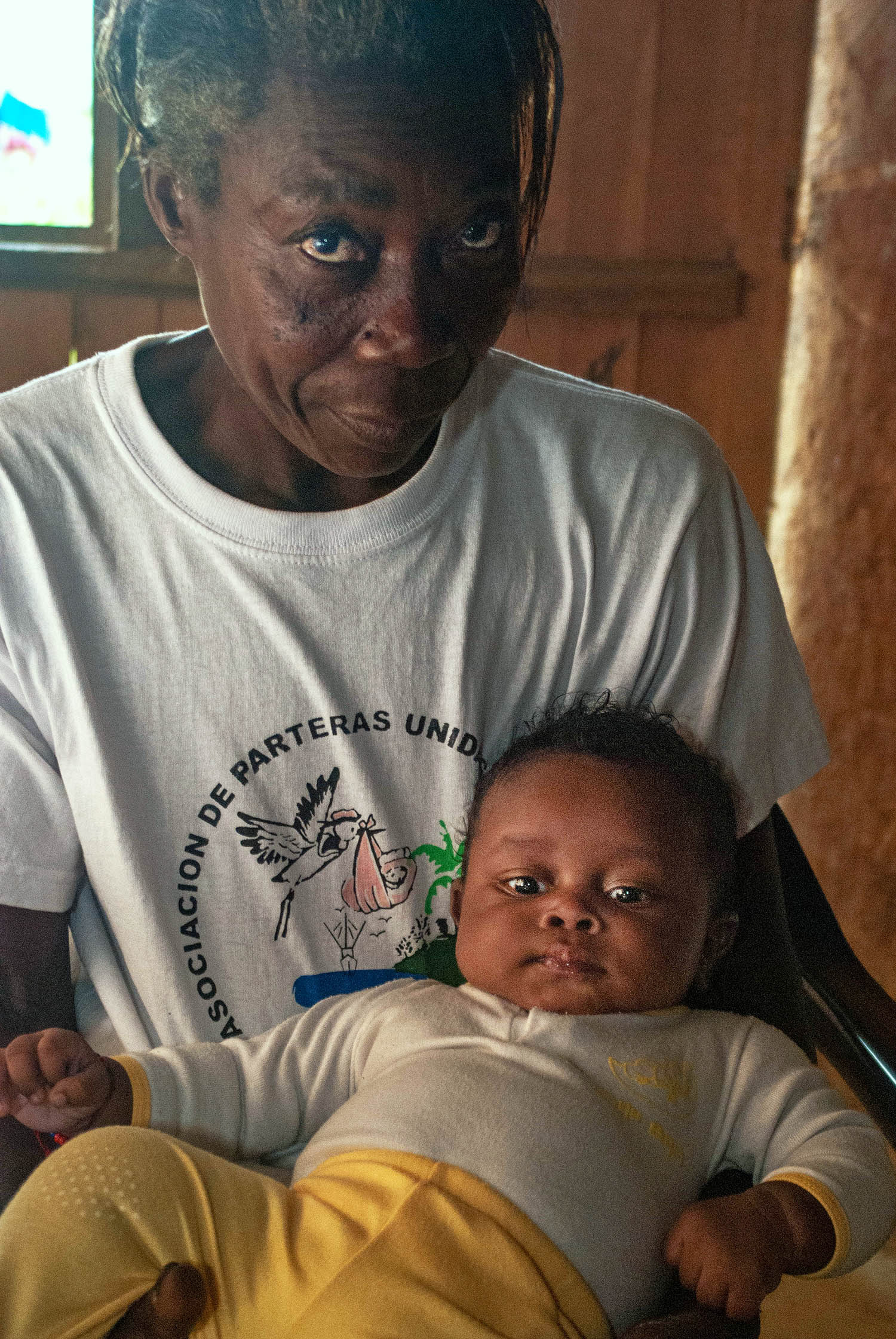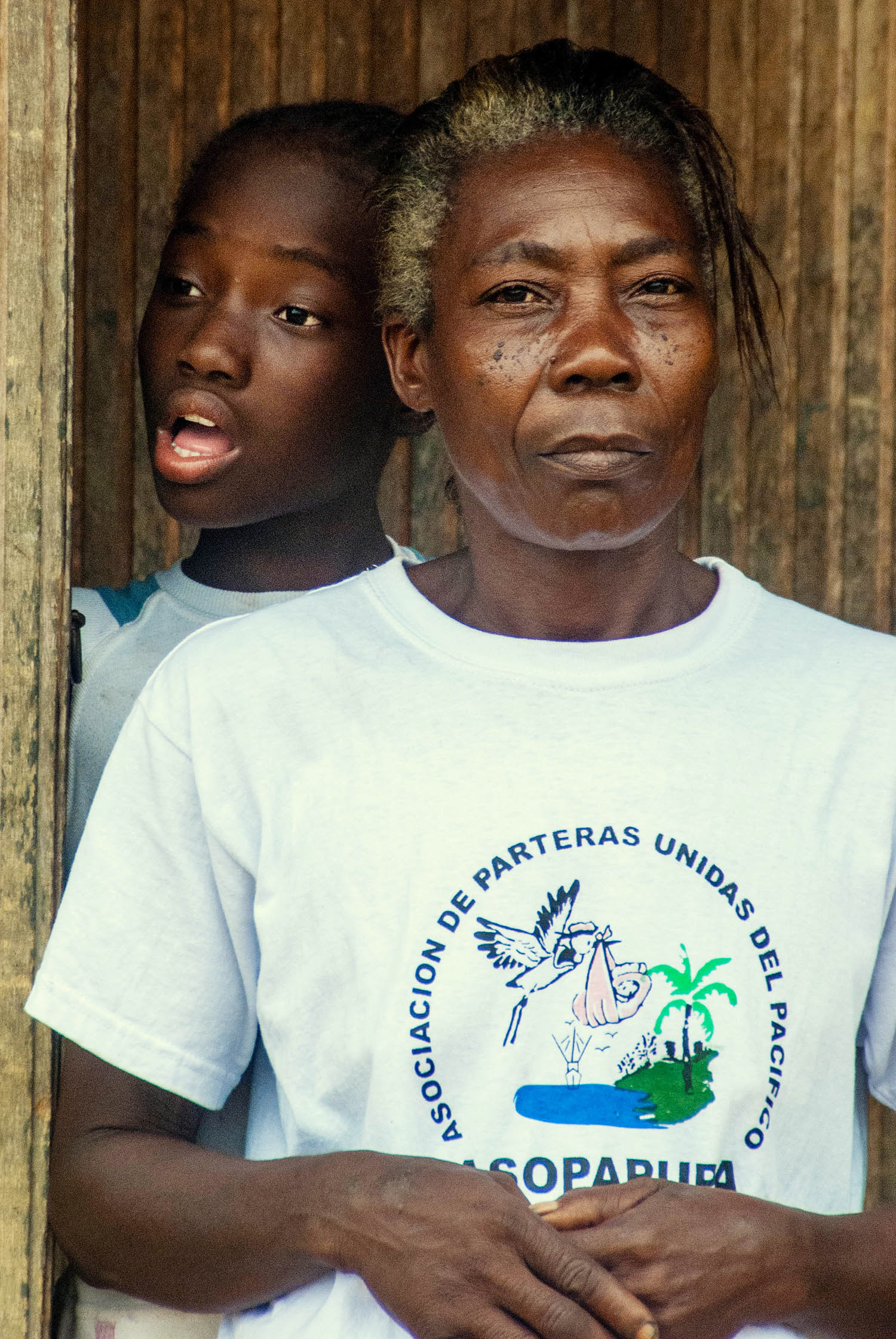 "I want to be a midwife until the day I die."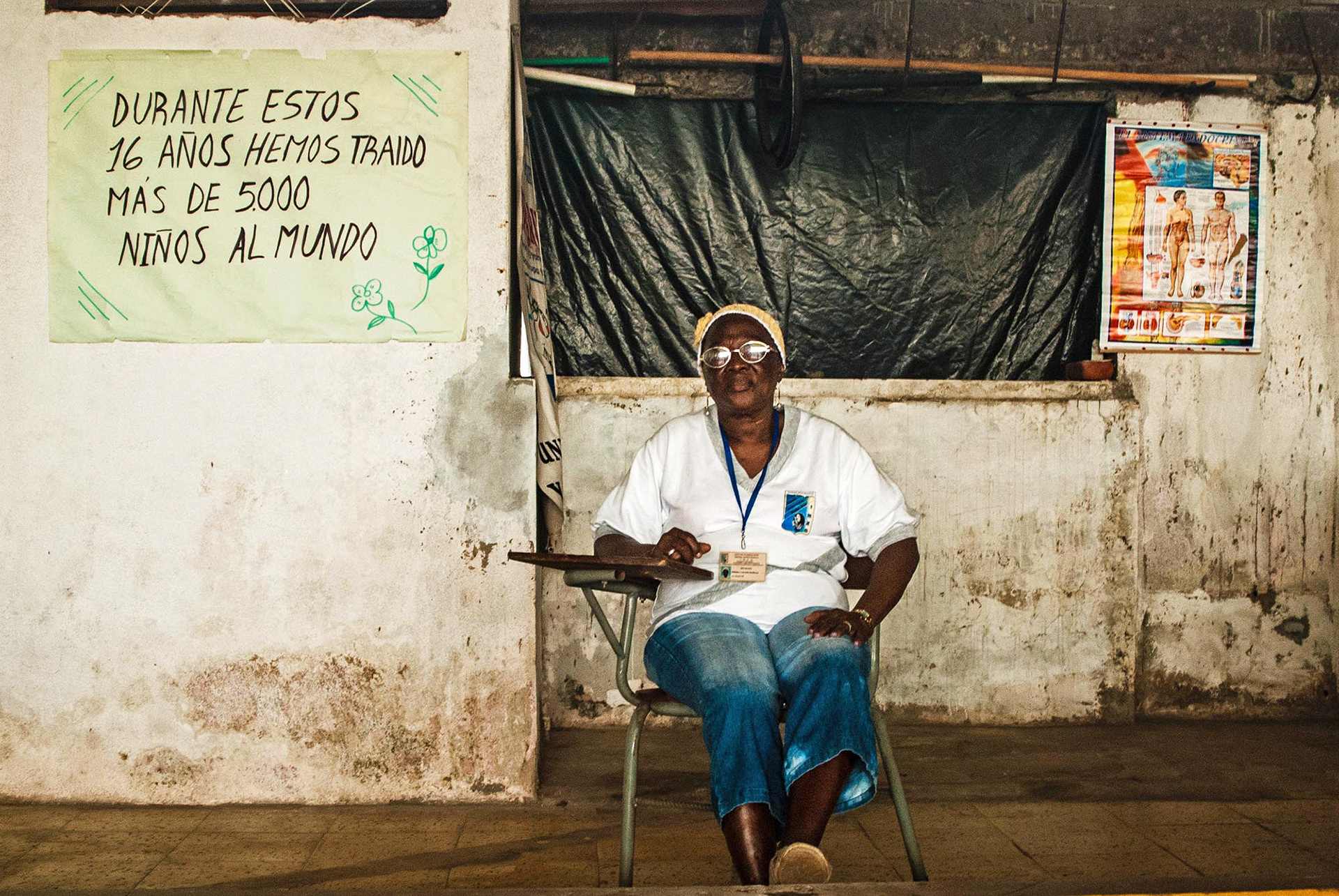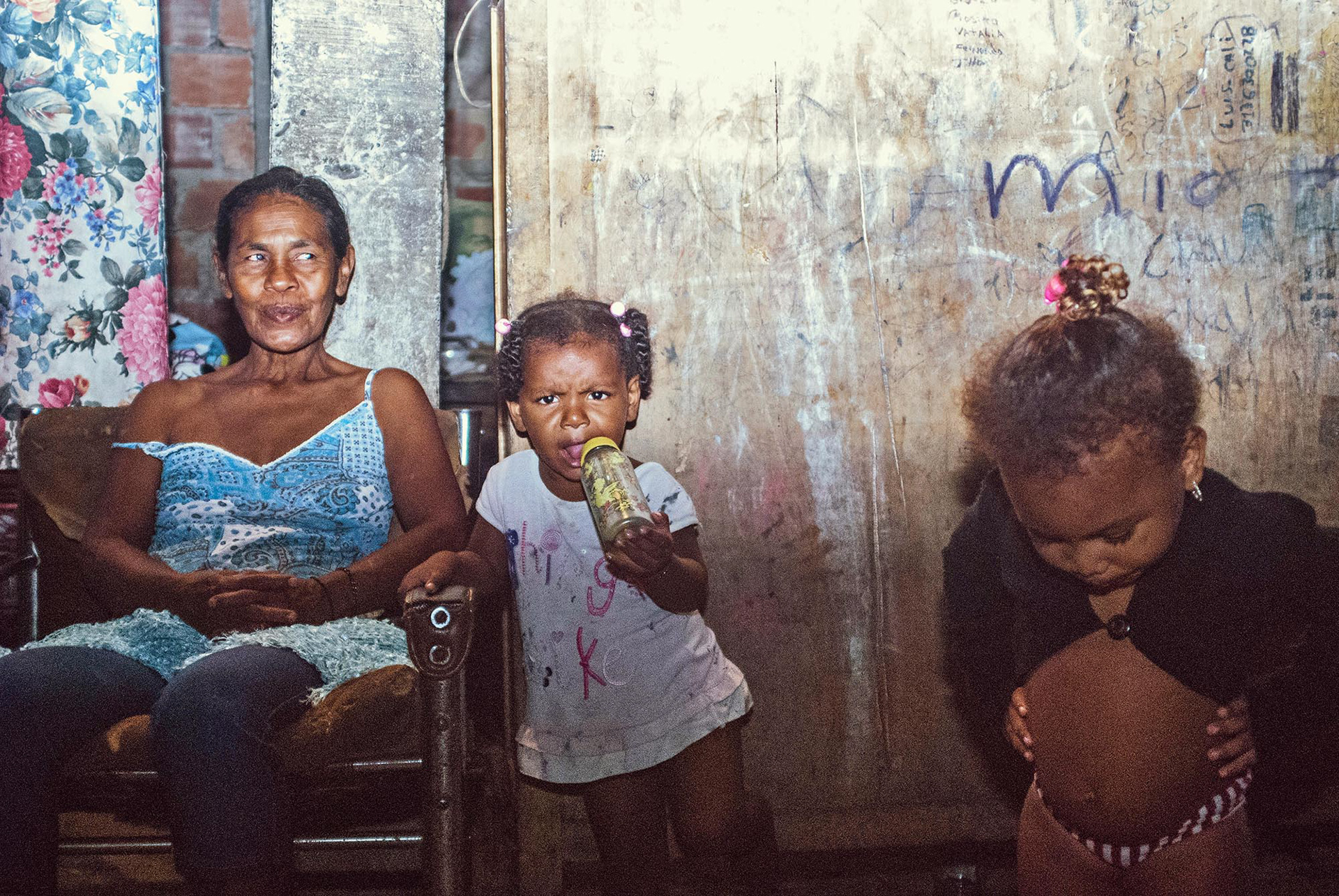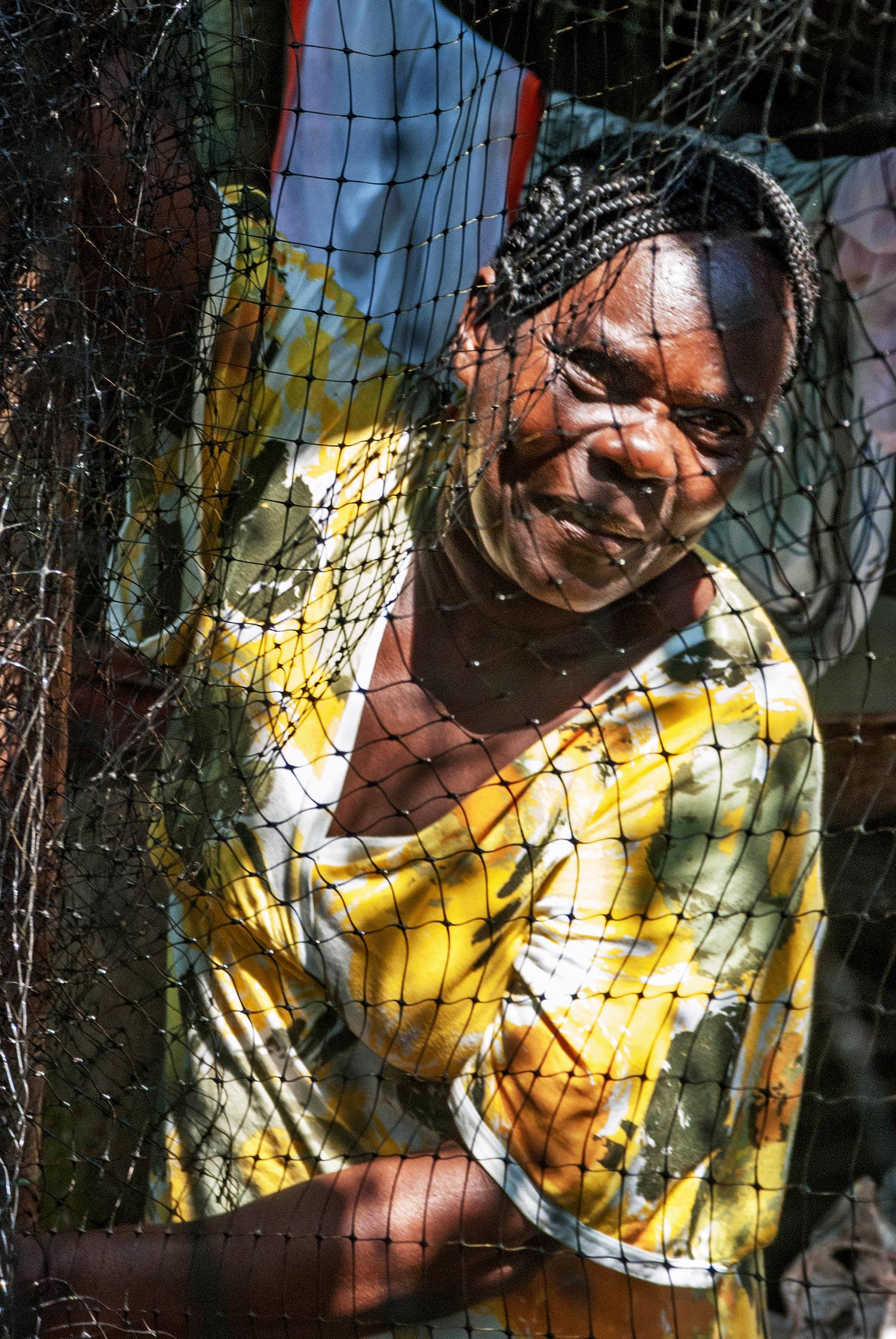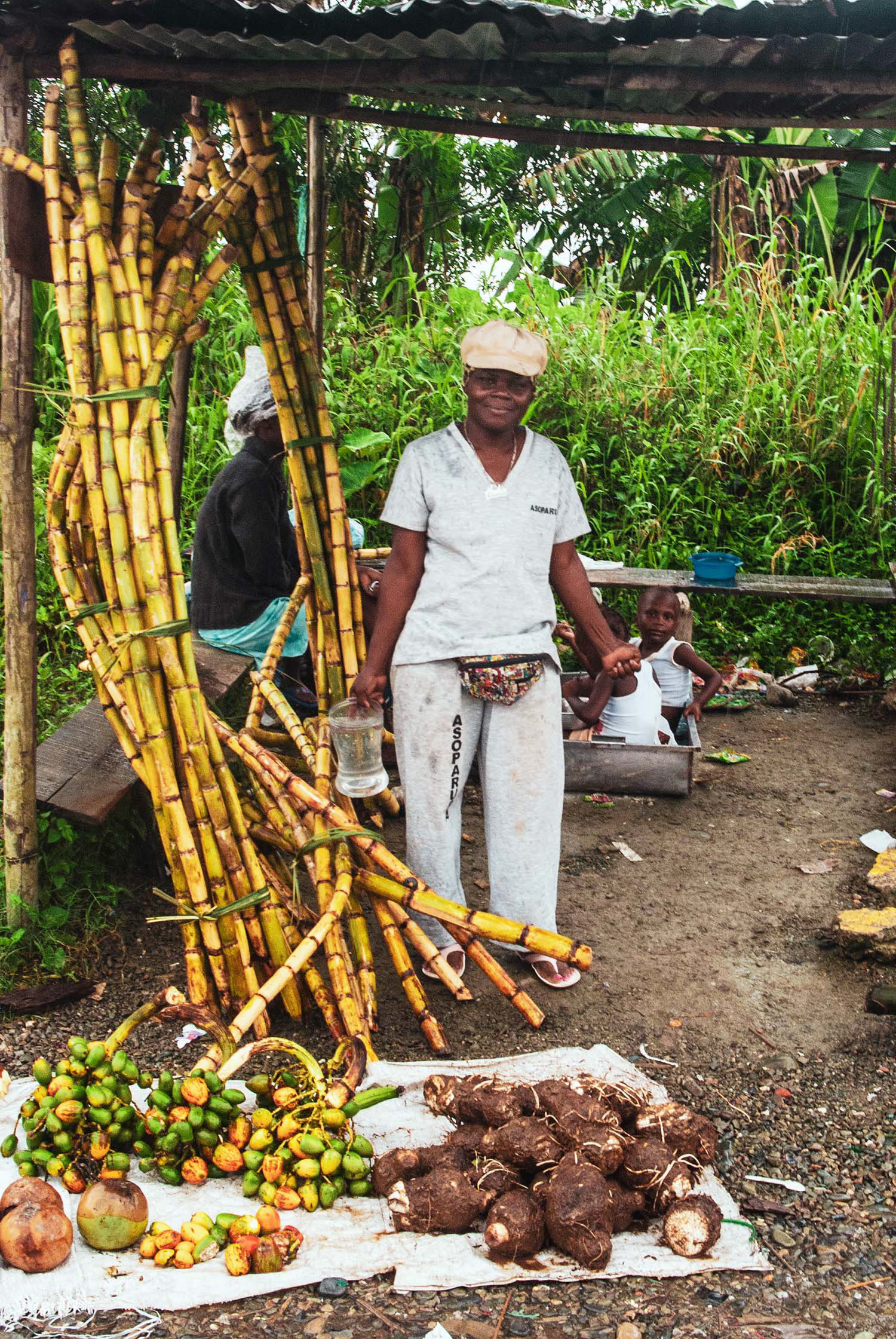 Polonia Marquines is 58 years old and has been a midwife for more than 40 years. She learned how to be a midwife when she was just 12 or 13 years old from her mother and other women in her family. Apart from being a midwife, Polonia is a dressmaker and works with a restaurant where she sells fish from her home.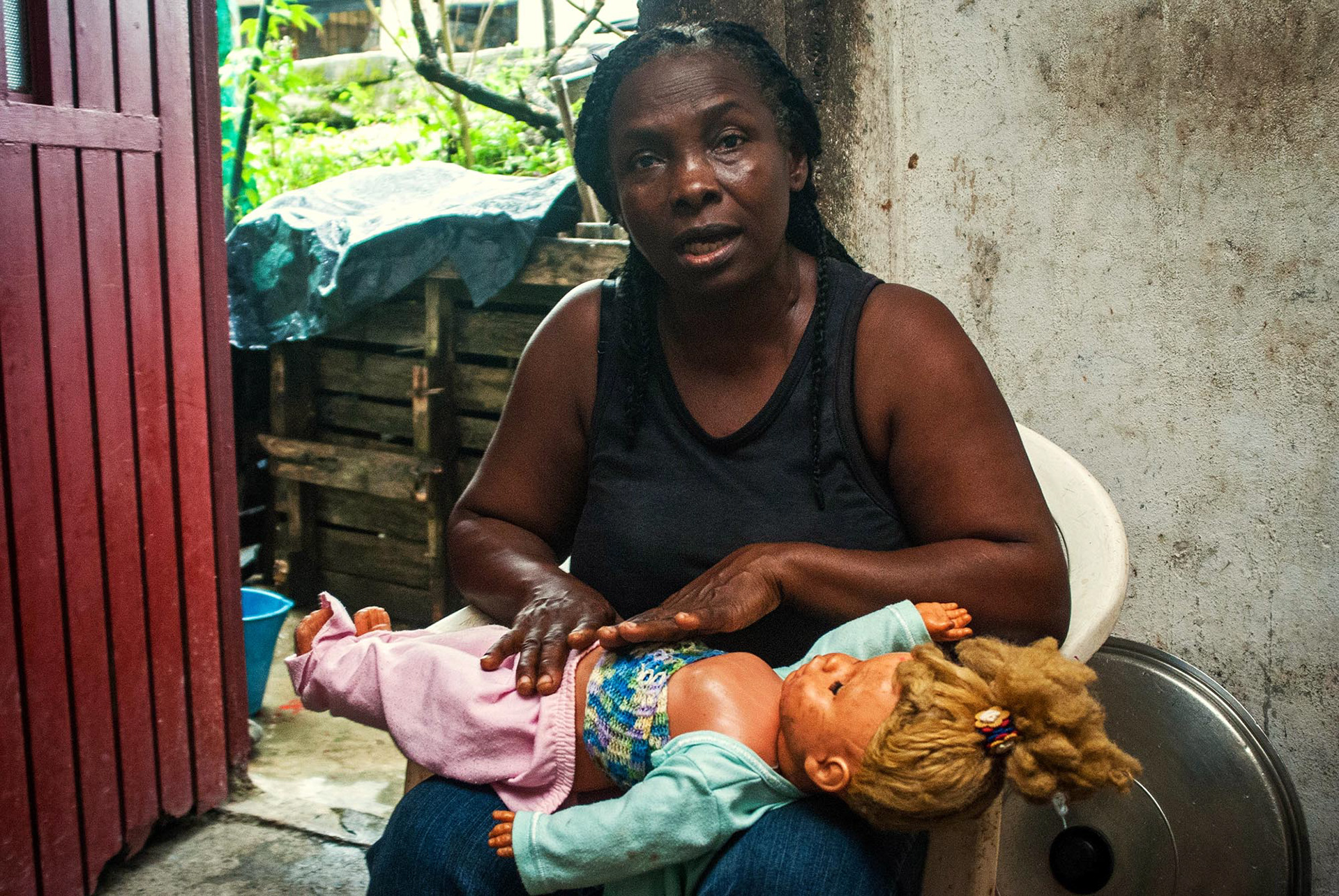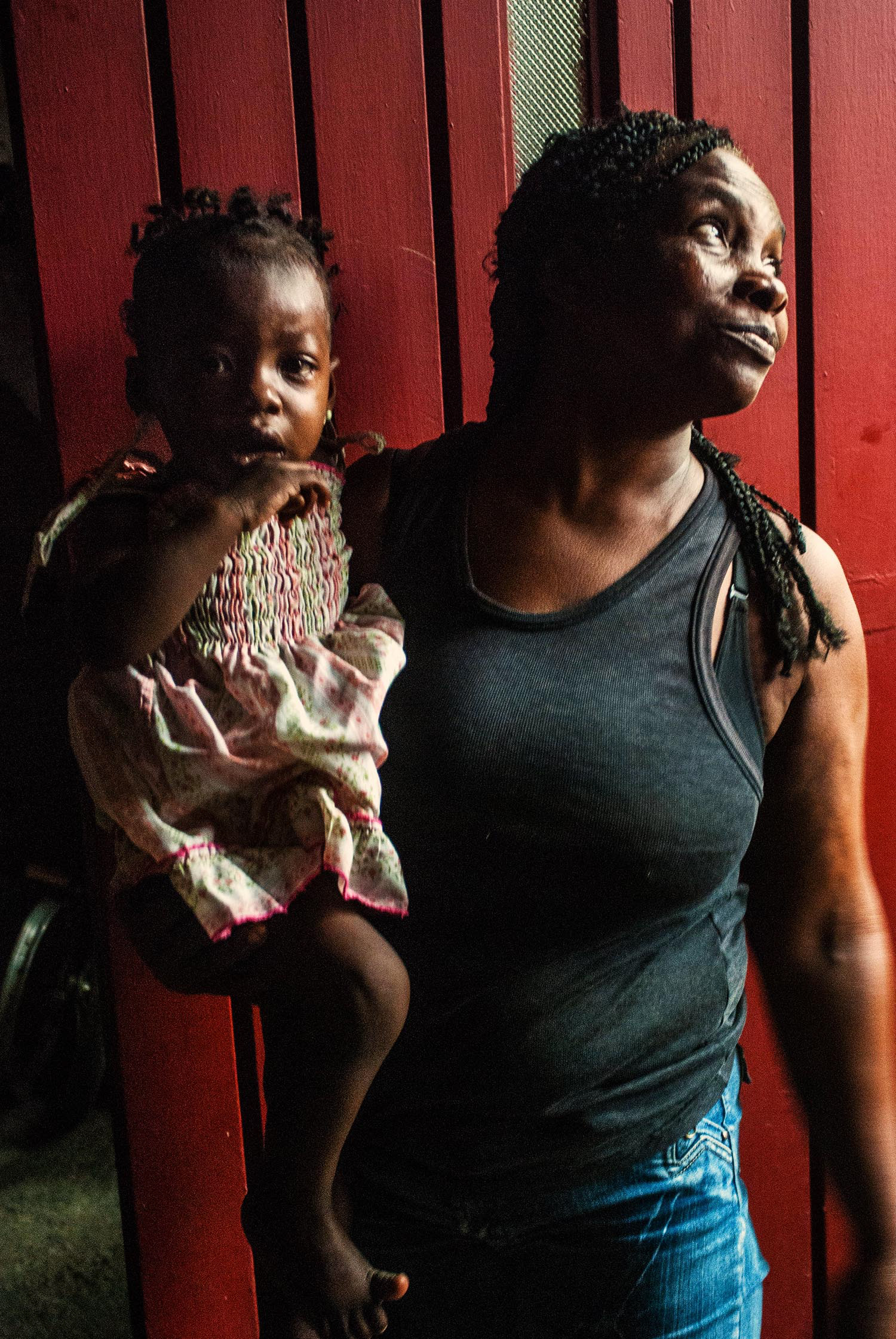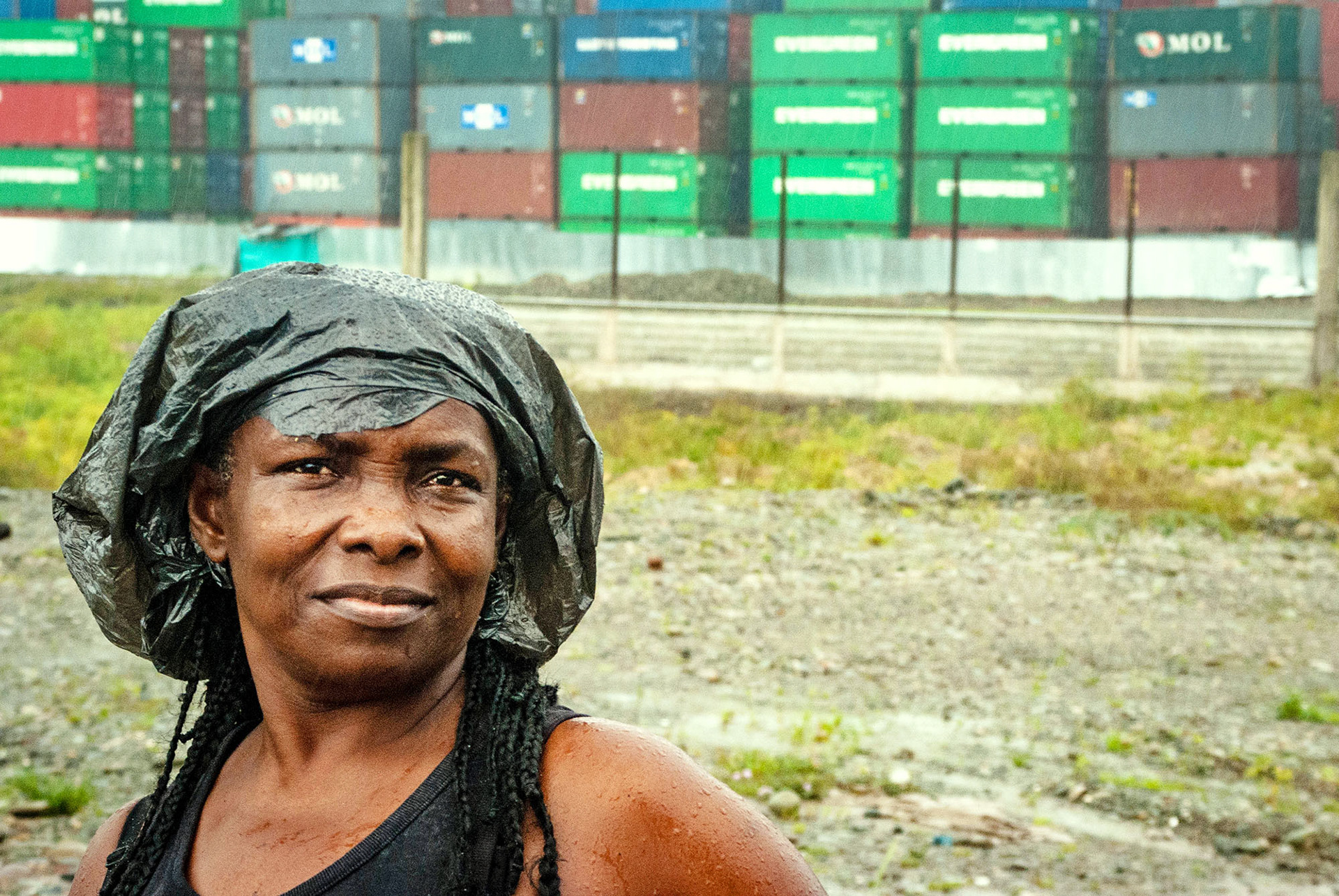 "A life is very beautiful and irreplaceable, it is a gift from God just like the birth itself."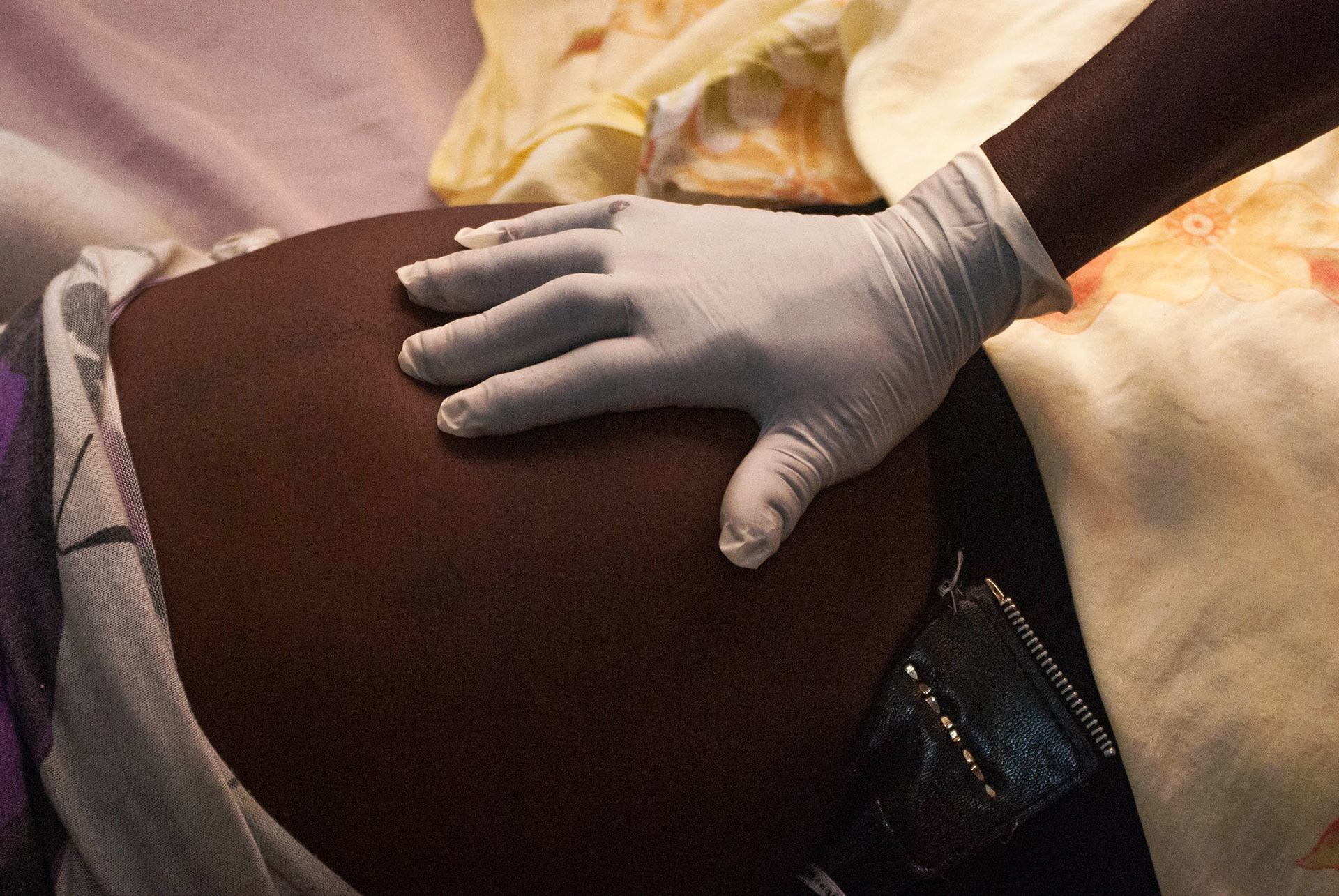 The work of a midwife begins from the moment she embarks on the long travel to visit a patient.
A midwife does not care about what time it is, the weather, nor the conditions, she simply goes from neighborhood to neighborhood to meet with the pregnant women and their families.
Although this is a job that makes everyone happy, the job of a midwife can often be very risky. Many of the midwives are located in dangerous zones where problems of violence and poverty abound. The midwives risk their lives and perform their work under this threat and pressure. They become saviors for these people, whether the people are good or bad.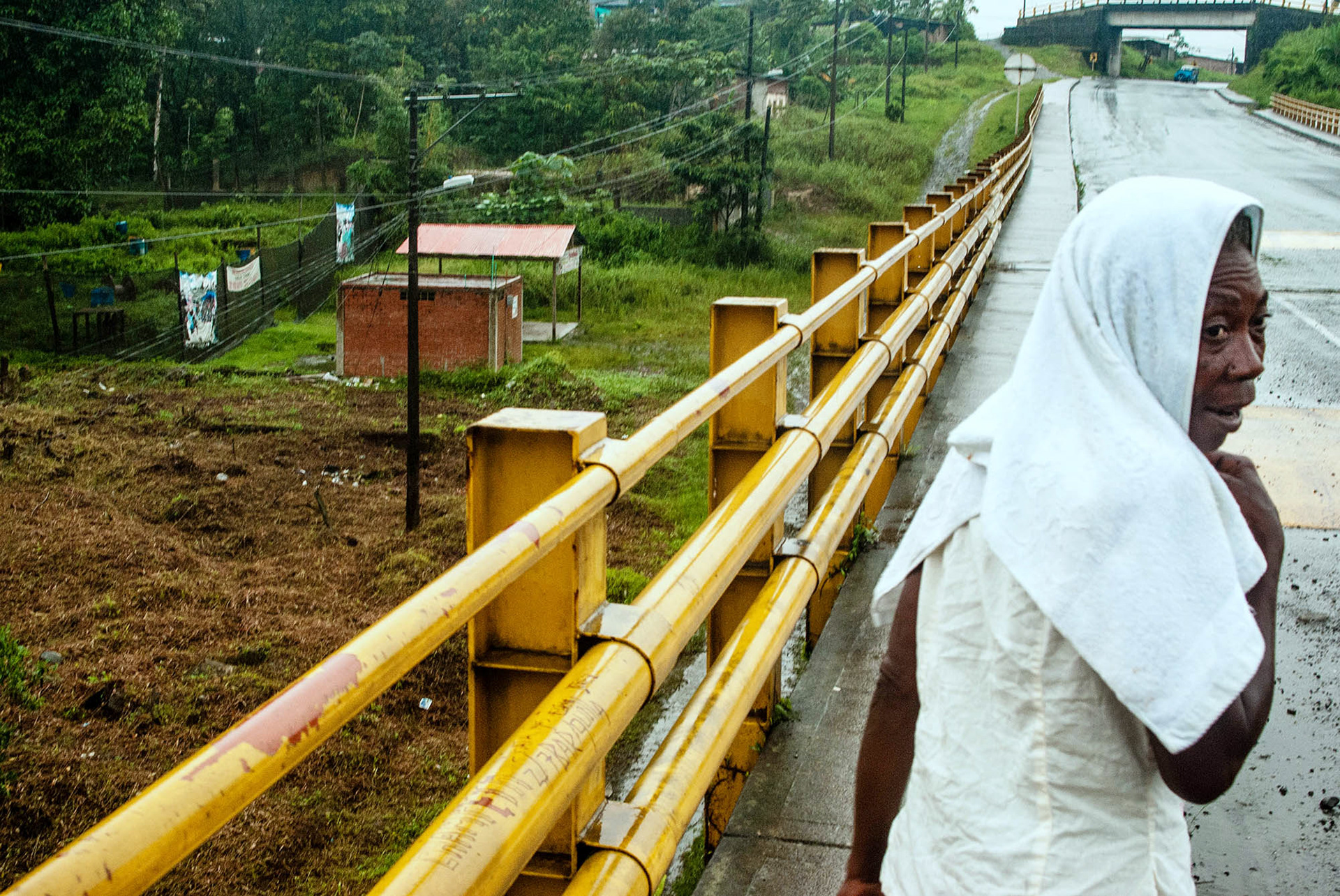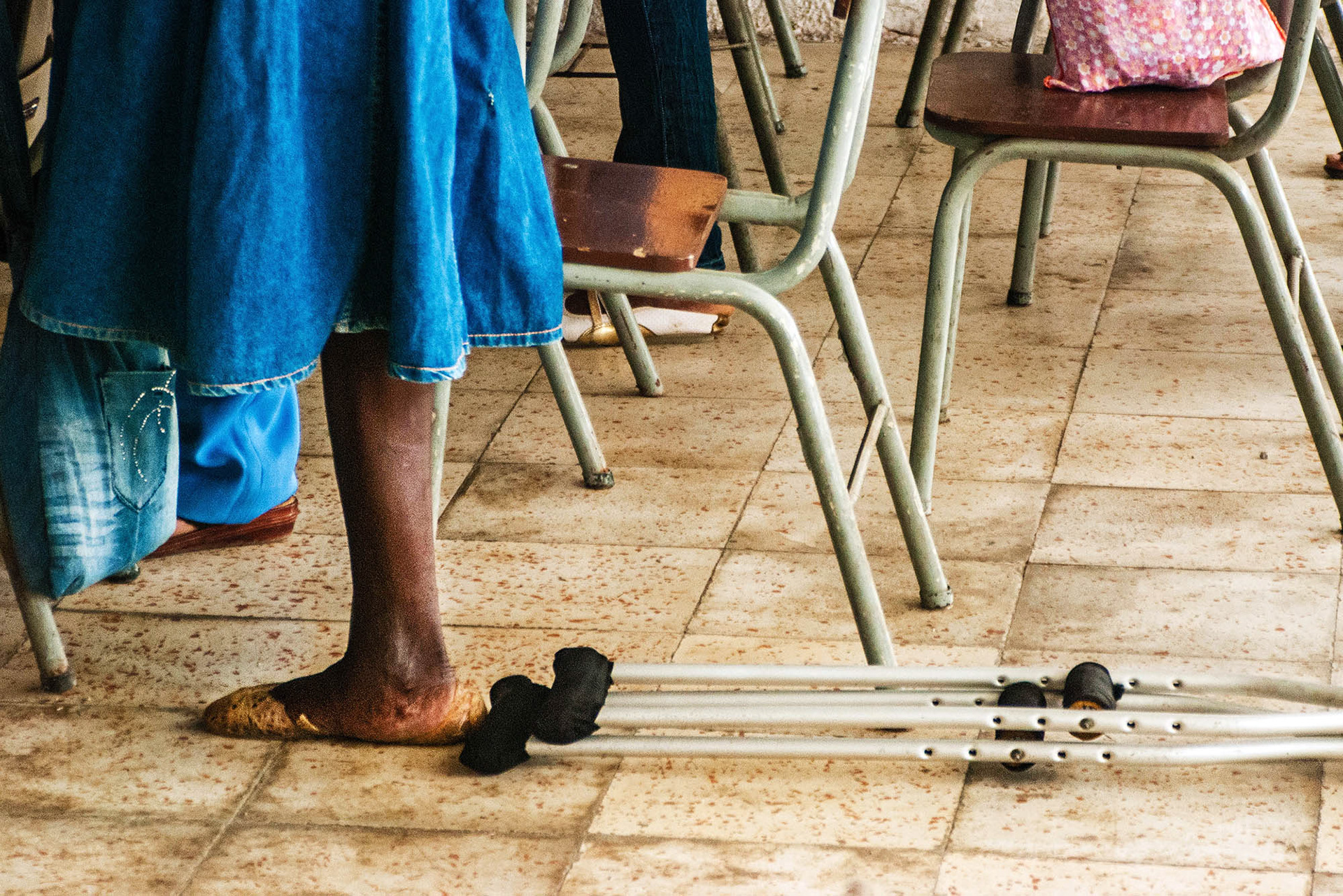 "It is not easy being a midwife, there are many risks involved."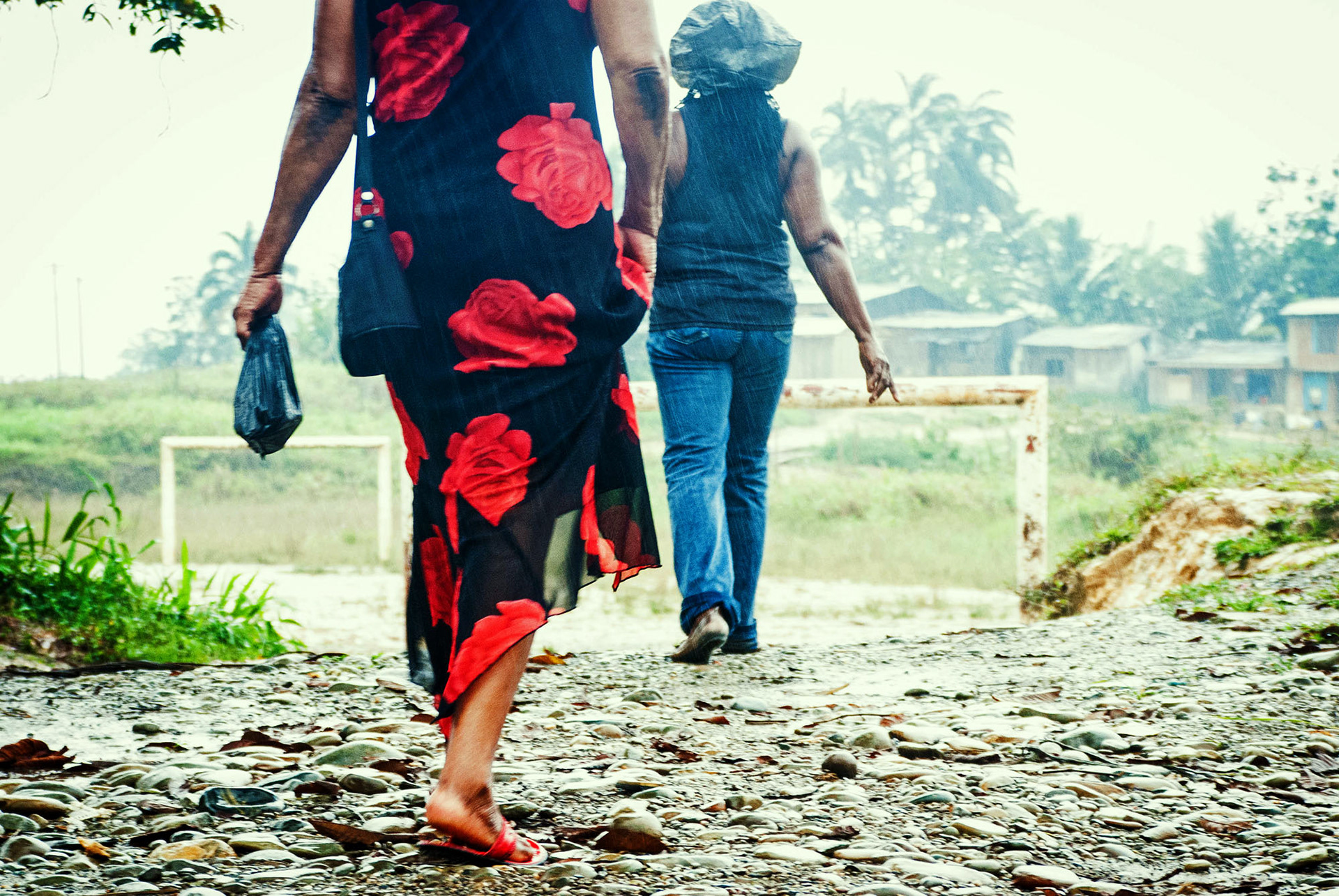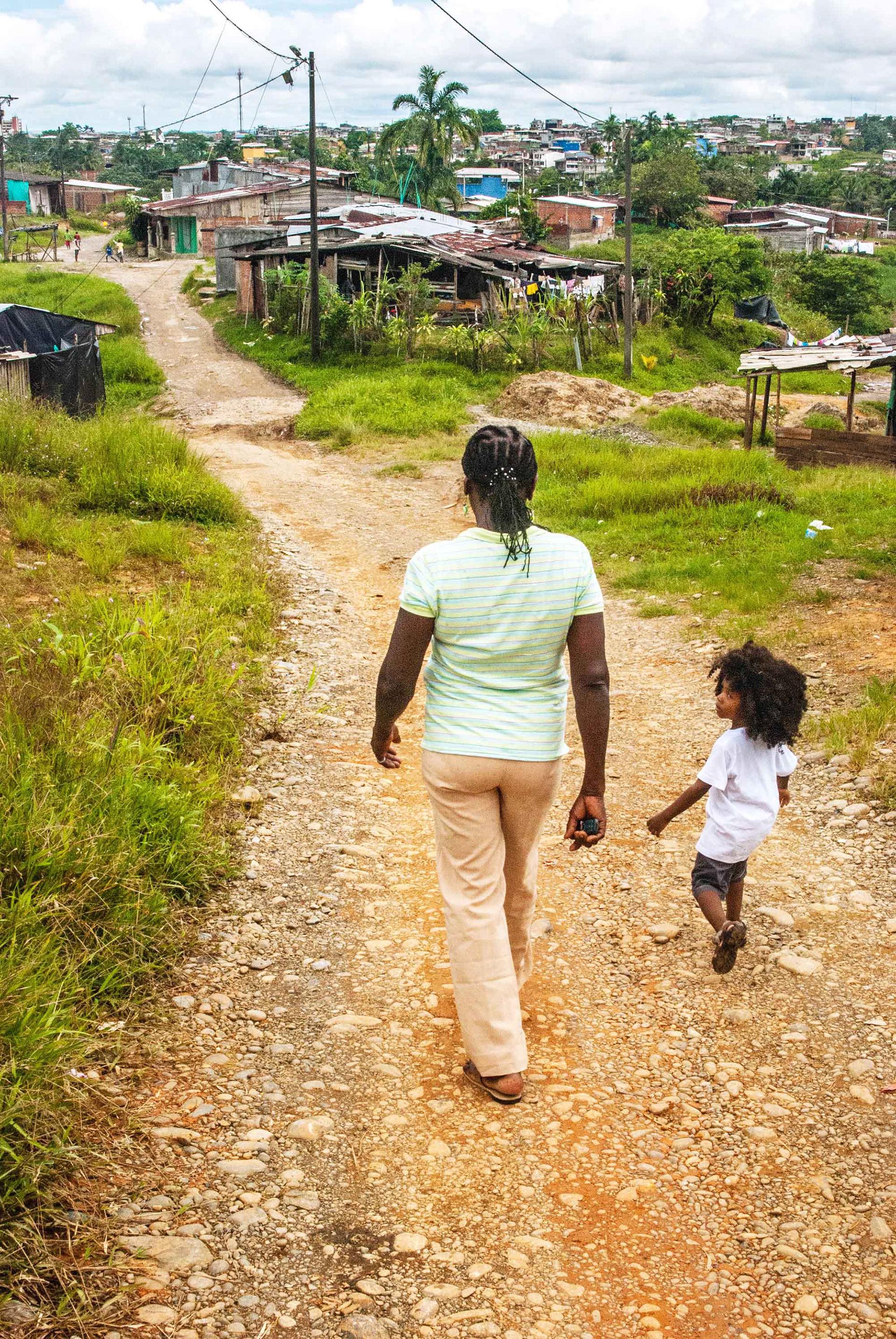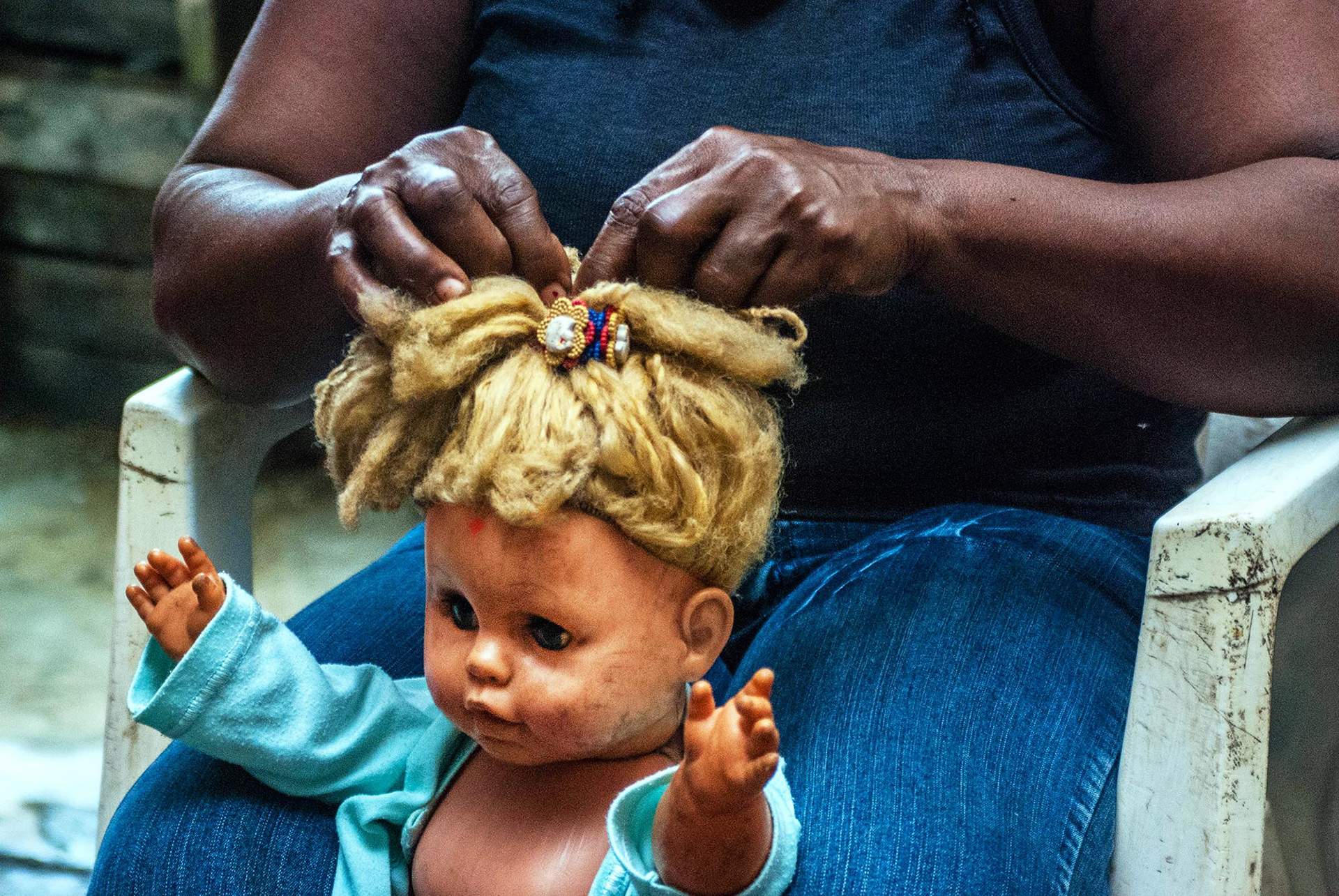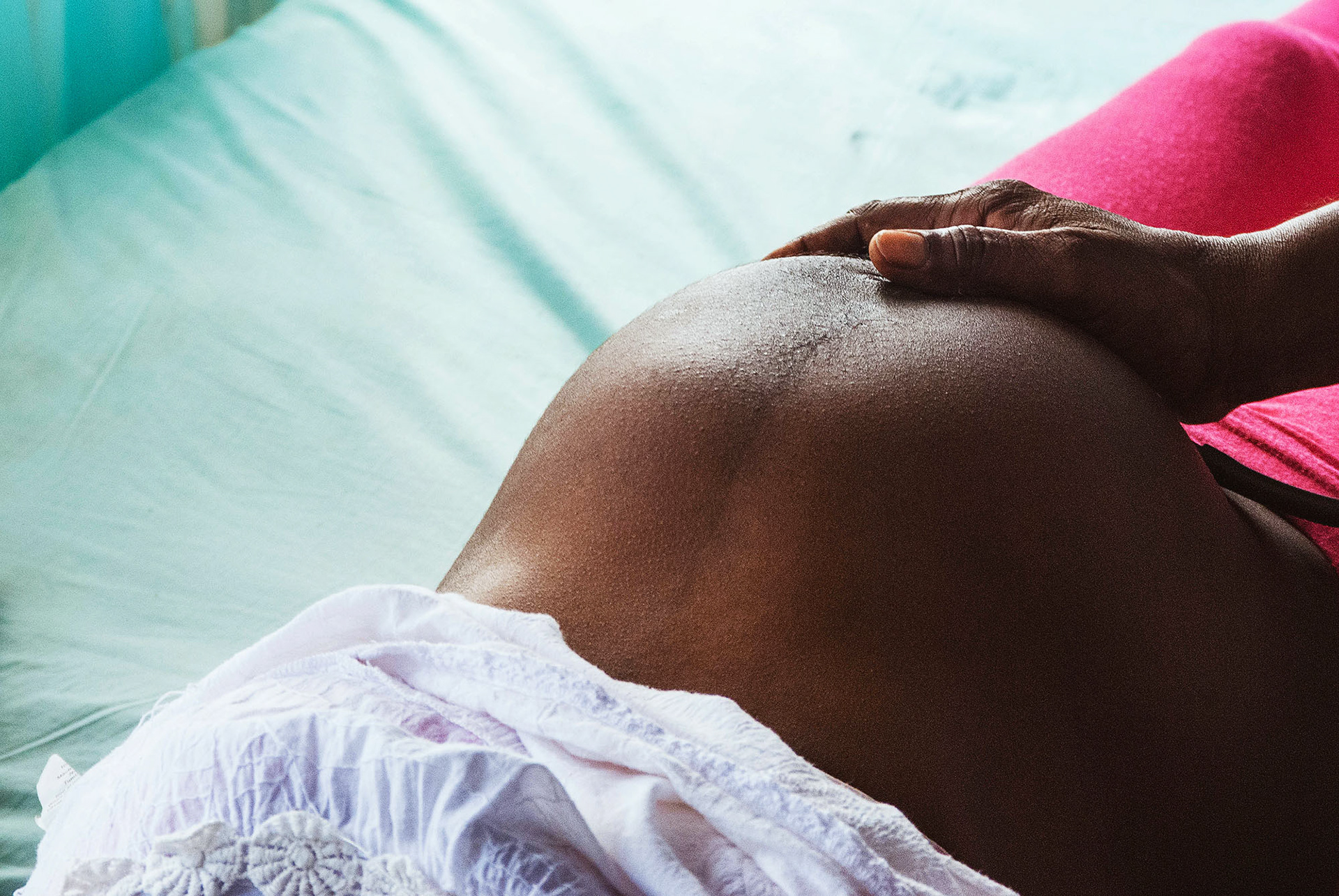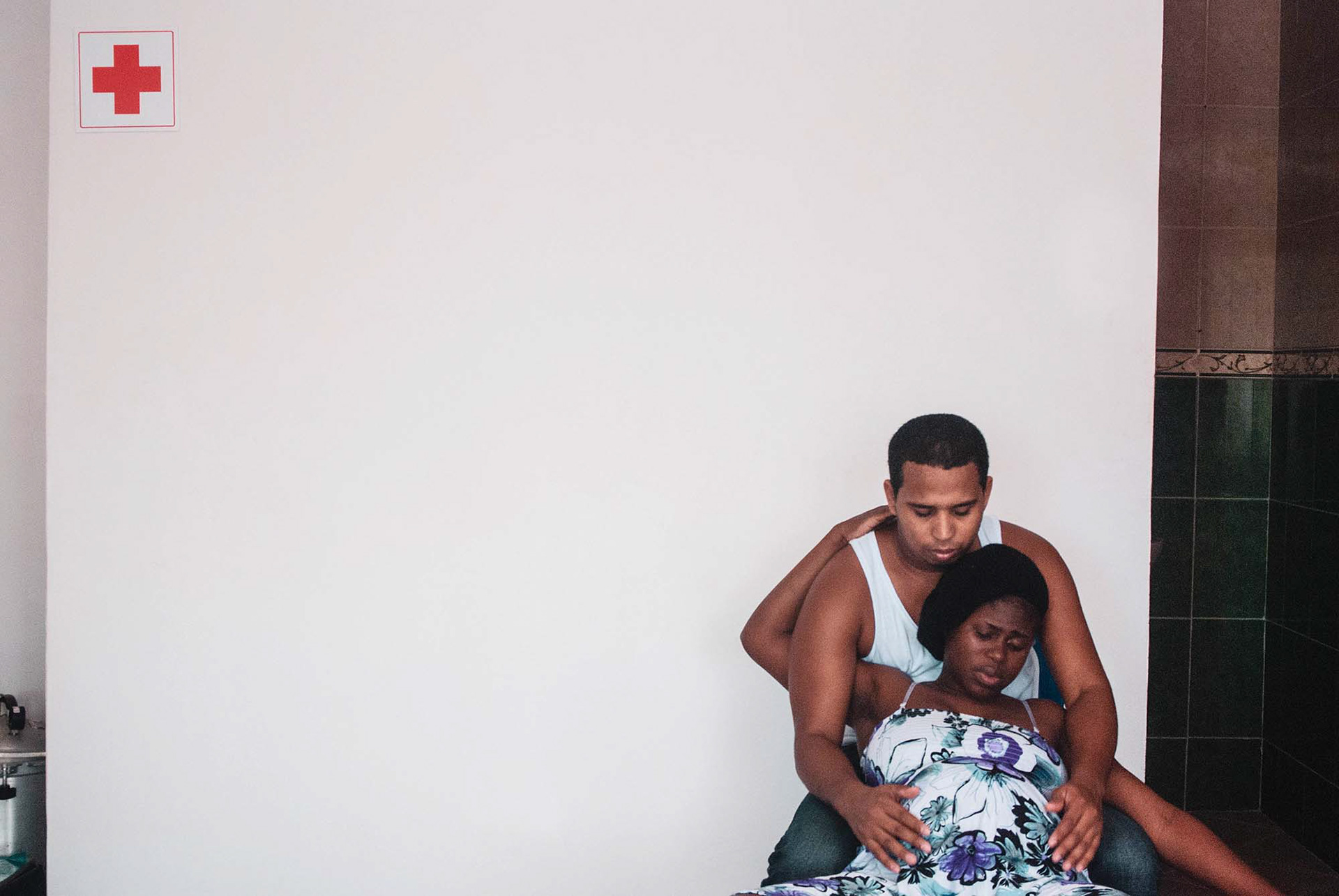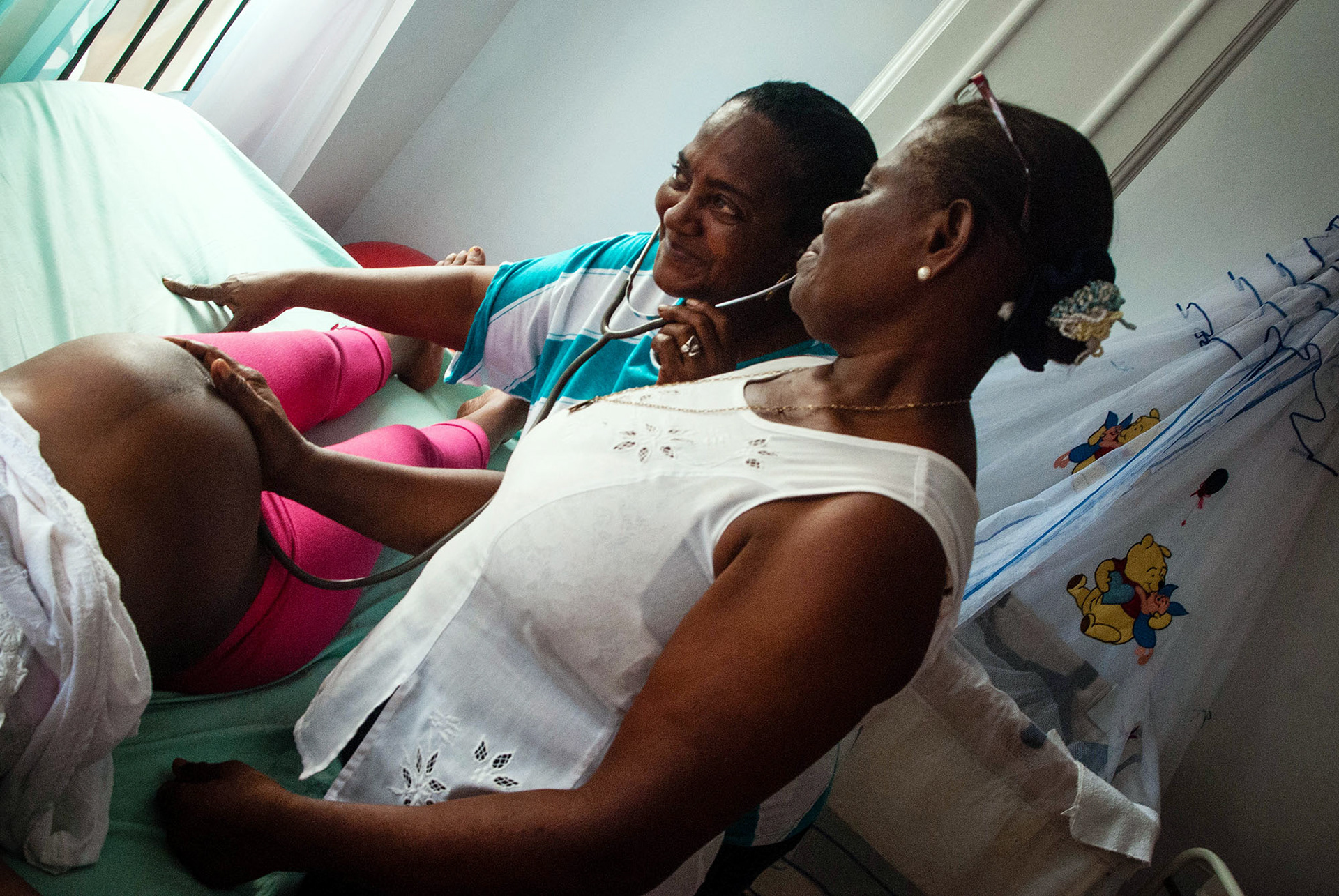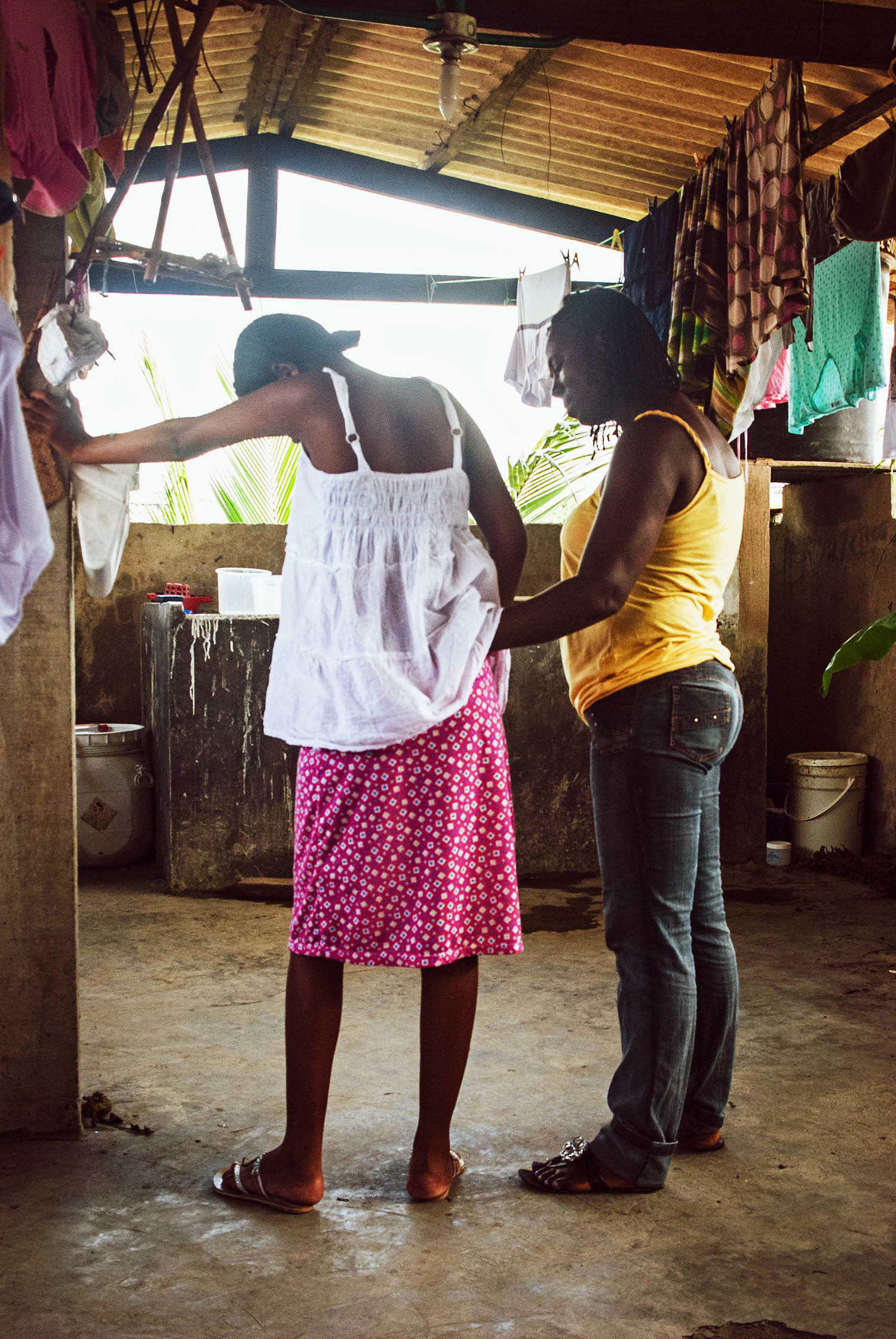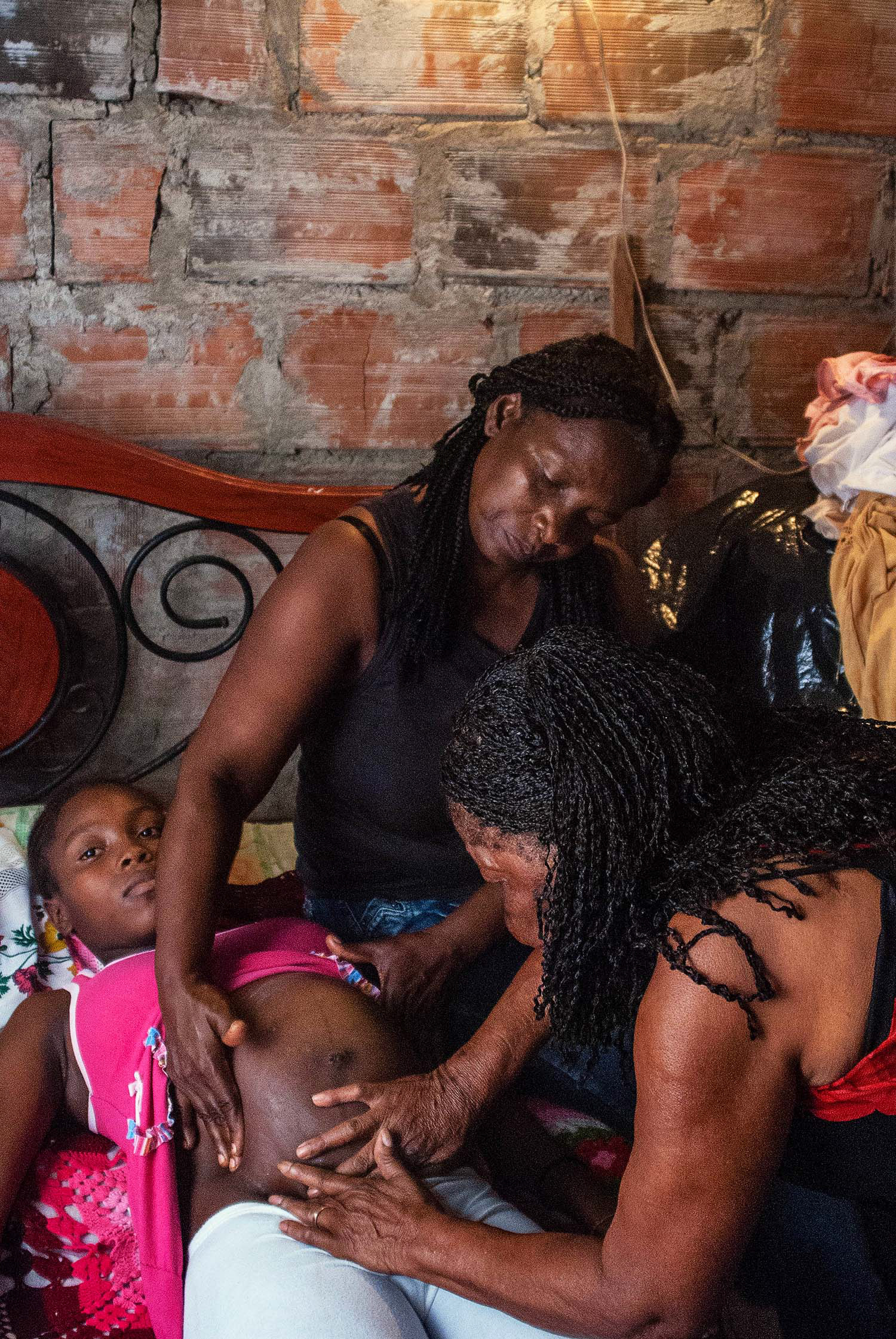 Leidy Johana Diaz is 22 years old. She went into labor with the midwives by her side at all times and attentive to her progression. 
With various exercises and drinks, Leidy received the love of the midwives during almost 2 days in labor.